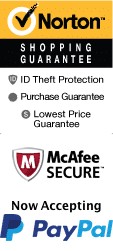 New Orleans Lakefront Arena in New Orleans, LA
6801 Franklin Ave New Orleans, LA 70122
The New Orleans Lakefront Arena is on the campus of the University of
vacationsmadeeasy.com/NewOrleansLA/'>New Orleans. The arena hosts a number of concert and events, and is one of the largest and most prominent venues for conventions and performances in the South. The arena can fit between 3,000 and 10,000 people. The arena is also home to the University of New Orleans Privateers. The Privateers are the university's basketball team and was established in 1969. The team competes at the NCAA level and attracts several fans every season.
The University of New Orleans commencement ceremonies are held at the Arena. Several other high schools and colleges in New Orleans also host their graduation ceremonies at the arena as well. But the space also hosts several other events, such as Disney on Ice, which is fun for the entire family and features new and classic Disney characters who perform ice skating routines to songs you know and love. Popular music acts like For King and Country also perform at the arena, and you can get tickets and take a look at the seating chart online to make sure you're prepared for the event of your choice. You can also attend the Symphony Book Fair at the Lakefront Arena; the event is now in its 66th year and is a favorite among children and adults.
For additional information on Lakefront Arena events, visit https://www.arena.uno.edu/.