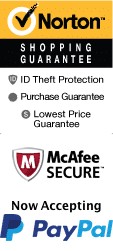 Esplanade Avenue in New Orleans, LA
Esplanade Avenue is a historical streetway in New Orleans, Louisiana. It runs northwest from the banks of the sparkling Mississippi waterways to the statue of General P.G.T. Beauregard in Beauregard Circle at the entrance to City Park.
Esplanade Avenue was an important 1800s portage route of trade between the Bayou which linked to Lake Pontchartrain and the River boasting various valuables to those perusing the marketside. Many 19th century mansions still line the paved street; it functioned as a 'millionaire's row' for the Louisiana Creole section of the city similar to that of St. Charles Avenue for the Anglophone section in Uptown New Orleans.
Enjoy an array of sightseeing ventures and memorable activities in the city and add all of them together in a fantastic dream getaway package to New Orleans, Louisana.