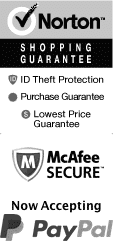 Things to do in Nashville for Couples
Spark a little romance into your getaway with a trip to Nashville, TN. These exciting endeavors are certain to be memorable. After visiting the local honky tonks or exploring some great shopping, be sure to catch a show at the Grand Ole Opry, take a carriage ride in downtown, or try your hand at axe throwing at Axeventures. No matter what you and your special someone do, you're certain to have a memorable night out on the town. To extend your experience, be sure to explore the hotels and vacation packages also offered in Music City.
Things to do in Nashville for Couples
Jun 5, 2023
to
Dec 31, 2023
General Jackson Showboat Nashville Lunch & Dinner Cruises
Schedule
Romance is in the air on the General Jackson Showboat! Get out and experience tons of fun and romantic vibes on this boat. Guests will enjoy drinks, a mouthwatering dinner, enthralling entertainment, and stunning views of the waters and the Nashville skyline. If you want to sweep your date off their feet, this is the best way to do it.
Jun 6, 2023
to
Mar 3, 2040
Grand Ole Opry Schedule, Tickets & More
Schedule
Want to impress your special someone? Get out and enjoy date night with tickets to see a show at the Grand Ole Opry. This iconic performance venue has been home to some of the best concerts in Nashville's history. From contemporary country artists to your old time favorites, you can get out and enjoy some great tunes with your loved one.
Jun 6, 2023
to
Dec 30, 2023
Nashville Nightlife Dinner Theater
Schedule
Put your sleuthin' skills to the test during a fun adventure in Nashville, TN. If you are looking for something to enjoy on a date or trip with your loved one, this is a great choice. As you dine on some delicious cuisine, you will be entranced with a mystery that unfolds right before your very eyes. It's up to you and your date to find the clues, solve the riddles, and figure out 'whodunnit'!
Jun 6, 2023
to
Sep 22, 2023
Cheekwood Estate & Gardens
Schedule
For one of Tennessee's most beautiful areas, venture outside. The Wills Perennial Garden, Herb Study Garden, Shomu-en Japanese Garden, and other beautiful locations can be seen at Cheekwood Estate and Gardens. This colorful estate is lively and ideal for a weekend trip!
Jun 5, 2023
to
Dec 31, 2023
Nashville Helicopter Tours
Schedule
Enjoy a romantic date with a cool adventure! A helicopter tour is a fantastic opportunity to learn about the city. Enjoy the thrills of a helicopter flight while you explore different areas in Nashville. This attraction is a must-see if you're searching for something fun to do while visiting Nashville.
Jun 5, 2023
to
Dec 31, 2023
AxeVentures in Nashville, TN
Schedule
For some heart-pounding action with that special someone, join AxeVentures in Nashville, Tennessee. Guests can try their axe-throwing prowess in this thrilling activity. See whether you can strike the target and enjoy yourself while doing so! It is a cool idea for a date night that will help you craft some lasting memories with your loved one.
Jun 17, 2023
to
Jul 15, 2023
The Dinner Detective Murder Mystery Dinner Show Nashville
Schedule
Test your investigative abilities at the Dinner Detective show over dinner. During this renowned supper performance, visitors can participate in all the action. Discover hints, solve puzzles, and determine the perpetrator in this thrilling play. Of course, it also includes a delectable lunch to cap off the enjoyment. Avoid missing out!
Jun 5, 2023
to
Dec 31, 2023
Full Effect Transportation
Schedule
Full Effect Transportation is a great activity to book for those looking to explore Nashville, TN. With the ability to be chauffeured almost anywhere in the city, you can have some VIP treatment during a date. Explore some amazing parts of Tennessee while taking your loved one on a fun-filled getaway.
Jun 9, 2023
to
Jun 30, 2023
Third Coast Comedy Improv Show
Schedule
Bring your date to the Third Coast Comedy Improv Show for a hilarious night out. Sit back and enjoy some side-splitting comedy as the comedic performers take to the stage. You never know what might happen during the show, so it makes it an exciting choice for date night!
Jun 5, 2023
to
Dec 31, 2023
Nashville Hot Air Balloon Rides
Schedule
Get an exciting aerial view of Nashville, TN with a hot air balloon ride. This activity is amazing, offering travelers the opportunity to not only see the city from a new, insightful angle, but to also experience a hot air balloon ride which is one of the coolest methods of transportation in the world.