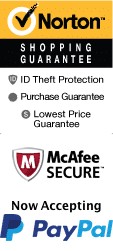 Fine dinning shouldn't be hard to find! At The Whiskey Fish you will receive the full experience accompanied by amazing flavors.
Located near Myrtle Beach, South Carolina this hidden gem will delight your tastebuds.
The Whiskey Fish serves up only the best entrees of unique seafood combinations to traditional, with a burst of flavor, American dishes. The menu will engage all appetites. The taste of summer is intense, with the warm golden whiskey, to the crisp white seafood, the urge to indulge is out of this world. With over 50 different hand picked whiskey selections you are certain to find one you will keep coming back for. The burgers will have you in a uproar from the caramelized onions to the jalapeño- avocado. The crap cakes aren't just any crab cakes their jumbo and exquisite. Let's not forget this place does shrimp and grits better then any place in the area. The atmosphere is inviting and intimate with a beach feel from the colors to the decor.
In the end, you won't find a better atmosphere or meal in the area. With all the options, from the whiskeys, the perfected cocktails, unique flavor pairings, and grilled heaven you will surely leave satisfied. Stop in immediately to enjoy a top notch dinning experience. The friendly and helpful staff are looking forward to seeing you soon, be sure to bring all your family and friends.