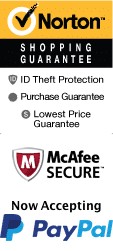 Myrtle Beach is a place that gets tons of people each year, almost as many as Florida.
The reason is the many great amenities it has to offer. If you're looking for a place that not only has incredibly delicious food but an interesting atmosphere, you do not want to miss the Hard Rock Café in Myrtle Beach. Located on 1322 Celebrity Circle, the Hard Rock Café is one of many Hard Rock Cafes but with a look all its own. It just happens to be only one that's shaped like a pyramid. Before you even enter the building, you'll be enchanted by the eerie effect cast on the place by the large, lighted fountain. Once you enter, it only gets better as you walk down a colorful room with the appearance of a cave filled Egyptian drawings, columns and hieroglyphics. In keeping with the Hard Rock's tribute to rock 'n' roll and musicians, the walls are covered with their memorabilia. The history of the Hard Rock Café is almost as interesting as the place itself. It all started with a small café in London called the Hard Rock Café and a musician named Eric Clapton and his guitar.
Eric Clapton used to hang out at this café in London and became friends with the owners, Peter Morton and Isaac Tigrett. He asked them to save his table and perhaps put up a plaque or something similar. As a joke they asked him to put up his guitar. Eric did and they hung it on the wall. Within a week they got another guitar from another musician with a request that they put it up. Soon hundreds of musicians were leaving guitars or other memorabilia. Today there are over 138 Hard Rock Cafes, Hotels & Casinos with over 70,000 guitars, drums, shirts, pants or other memorabilia. Although you may expect simple fare, their menu offer delicious food like New York Strip Steak, Herb Grilled Chicken Breast, The Rock Chop, a variety of appetizers, and an awesome selection of drinks.