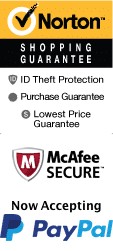 Dale Jr.'s Whisky River in Myrtle Beach, SC
1409 Hwy.17 South North Myrtle Beach, SC 29582
For a fun time in Myrtle Beach that involves food, dancing, and drinks, visit Dale Jr'
's Whisky River. This is a bar that was designed by Dale Earnhardt, Jr. It features a bar area as well as tables where you can eat along with a separate area for dancing.
Perhaps one of the best things about this attraction is that it's located right along the beach. While you're inside, you can view the palm trees, the sand, and the ocean, making it a delightful experience that you won't soon forget. The various types of beer served at the business and the wings that are made in all flavors are among the top reasons for why so many people enjoy visiting. There are also televisions positioned around the restaurant so that you can watch all types of sporting events, especially NASCAR races. The music played is upbeat and makes you want to get up and dance the night away. When you look on the walls, you can see a variety of pictures of Dale Jr. as well as other team drivers. Although the establishment hasn't been open long, it's one of the most popular locations in the area.
If you're looking for somewhere to get a delicious dinner and while enjoying a bit of dancing in Myrtle Beach, then visit Dale Jr.'s Whisky River. Aside from the food and drinks, you can watch almost any sporting event you want. While you're in the area, take a ride on the SkyWheel for a unique view of the beach.