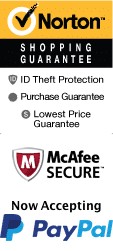 Old Chicago Pizza in Garden City near Myrtle Beach, SC
2859 Hwy.17 Business Garden City, SC 29576
If you'll be spending your vacation in Myrtle Beach, SC, you can check out Old Chicago Pizza Garden.
The restaurant is near Garden City and offers a variety of foods and cocktails that will make your vacation even more enjoyable.
There are several quality beers at the restaurant, as well as some fun incentives that motivate patrons to try a variety of beers. The World Beer Tour involves drinking 110 beers from various regions and you'll get rewards each time you try a beer on the World Beer Tour list. The restaurant also allows you to learn more about beer so you'll know what flavor profiles you're looking for when you're looking for the perfect beer for savory meals, desserts or for entertaining guests. You can go on the Old Chicago Mini Tour when you visit the eatery as well, and you'll even get a free t-shirt when you complete the tour.
Old Chicago Pizza offers so many delicious pizza varieties, including a pizza with Thai-inspired ingredients, a pizza that features hearty beef and beer cheese, and a pizza with several Italian cured meats. You can also purchase the class Margherita pizza or the Tuscan chicken pizza with lemon garlic sauce and fresh spinach. You can also choose from bone-in or boneless wings that go great with the beer or cocktail of your choice.
To find out more about Old Chicago Pizza in Garden City, visit https://oldchicago.com/locations/garden-city-beach.