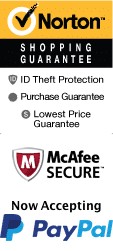 Stone Theatre at the Market Common is a state-of-the-art movie theater that provides fans with opportunities to see all of the latest flicks as they come out.
There are films that the entire family will enjoy seeing. No matter if you are a rated G audience or something to enjoy with some adult friends, you will find the movies that you want to enjoy.
Whether you want to see a comedy, drama, or horror movie or enjoy a chick flick with the girls, you will find a movie that you want to catch at the Stone Theatre at the Market Common. They will take care of all of your snacking needs as well, whether you like nachos, hot pretzels, or extra-buttery popcorn or movie candy, the snack stand will have you covered. Right now people are enjoying all kinds of great movies at the Stone Theatre at the Market Common such as the blockbusters Avengers: End Game as well as a host of other flicks such as UglyDolls, Long Shot, Breakthrough, or The Intruder to name a few. No matter what sort of movie you want to see, we have something to accommodate your needs.
We hope you will come out and enjoy a good movie at the Stone Theatre at the Market Common the next time you are in the Myrtle Beach area. We look forward to sharing our great theatre with you and welcoming you into seeing your new favorite flick.