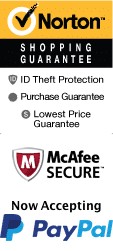 The following shows play at GTS Theatre:
GTS theater is an establishment that plays an eclectic array of shows that represent the essences and diversity of a rich community in which it is proudly situated.
Every show performed at GTS is interactive and makes the audience apart of the show. Singing along with the performance is not only allowed but encouraged. Patrons quickly get the idea, after arriving to and entering in the theater, that it is a place for loud and proud fun not just quite entertainment.
Known for its high-quality Myrtle Beach entertainment, the venue is well-maintained and offers some great shows. Just a few of these entertainment options include:
No matter if you want to catch a hilarious comedy show, see some magic tricks, or witness the amazing tribute show entertainment that Myrtle Beach is known for, a trip to see a show at the GTS Theater in Myrtle Beach is sure to be a wonderful time.