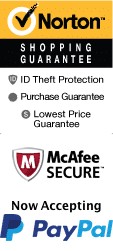 The following shows play at Calvin Gilmore Theater:
3/30/2023 - 12/31/2023
The award-winning and critically acclaimed Calvin Gilmore is turning the city of Myrtle Beach South Carolina into a country music show capital with this grand music show that is constantly updated, featuring some of the hottest performers and entertainers of today.
3/31/2023 - 9/20/2023
Relive some of the music industry's finest moments with the Time Warp tribute show on the East Coast of the Carolinas; these high-energy homages are sure to delight music fans of all ages.
Head to the pioneer display of Calvin Gilmore to experience some of the most spectacular happenings on this coastal paradise.
The whole family will hear live country music, fanciful choreographed routines, and old-fashioned musical entertainment. The Carolina Opry is a must-see show when you visit Myrtle Beach, SC at any time of the year. You will see why there is a standing ovation after every show.
TCO
The show TCO blends together a colourful array of stunning entertainment elements. With plenty of enthralling music, dance, and comedic acts, you are bound have an amazing time. TCO has also been credited as the 'Top Attraction of Myrtle Beach' by CNBC.
Time Warp
The Time Warp show features music through the industry's greatest eras. Travel through the 60s, 70s, and 80s, with a show bursting with your favorite hits from the past. The show also features special effects and costumes for a unique experience.
Thunder and Light
Thunder and Light is definitely a favorite from the Carolina Opry. The show features All That!, a clogging group that was featured on America's Got Talent. Working with the group to create an amazing show is the magical duo, the Wagsters. With original choreography, costumes, and a light show that has toured with the likes of Pink Floyd and Madonna, Thunder & Light is a must-see.
Light
Wrapping up the lineup is the show, Light. With laser lightings taking the center stage, guests will be able to listen to some of their favorite music from artists like the Beatles and Led Zeppelin. This family-friendly performance creates a unique atmosphere that is easily enjoyed by all ages.