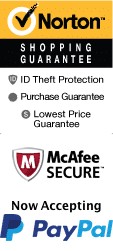 The Alabama Theater, is loaded with excitement and entertainment for the whole family, with renowned stars, such as the group Alabama, and the popular Christmas in Dixie series.
You are sure to be in for a good time no matter what time of year you visit the 2,000-seat theater. One is the main act, a three-hour variety show that is not what you might expect. The show features comedy, singing, dancing and wonderful costumes. No matter what you like, you'll find it here with rock, show tunes, classic songs, gospel and even more to occupy your time. With the comedian Grant Turner as Ricky Mokel you are sure to laugh until you cry.
The Alabama Theater is located off Highway 17, less than half a mile from Sleep Inn at Harbor View - Little River. Less than five miles away is the Best Western Ocean Sands Beach Resort. Nearby restaurants include Tbonz Gill & Grill, Spring House Family Restaurant, Logan's Roadhouse, Preston's Seafood Restaurant and more.
Theater Details
Seating Capacity: 2,000
Gift Shop: There is a gift shop on site.
Parking: Parking is handicap accessible.
Handicap Accessibility: The theater is wheelchair accessible. Amplified hearing devices and sight-impaired seating are available as well. Sign language-interpreted performances can also be arranged when needed.