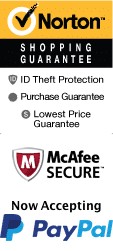 The following shows play at Legends Theater:
9/27/2023 - 12/30/2023
Legends in Concert Myrtle Beach at Broadway at the Beach features accurate impersonations of all of your favorite stars, including the Blues Brothers, Elvis Presley, Tina Turner, Alan Jackson, and Michael Jackson for an eventful music show experience.
Proudly settled in the heart of Broadway at the Beach in Myrtle Beach, South Carolina, Legends Theater is an award-winning theater that is home to many masterful acts of past and present musicians.
This theater is celebrating over 30 years of entertaining people from all over the world with many different tastes in music.
Legends Theater is found close by tons of fun activities for all to enjoy before or after the shows with a vast array of shops and restaurants to choose from. The theater itself is sure to please everyone who wants to some entertaining acts of some of their favorite artists whether we still have them with us or not. You can count on experiencing a 100% live performance from some very talent tribute artists, who will leave you wanting more.
You will leave Myrtle Beach, South Carolina happy as you have experienced the fantastic performers at Legends Theater along with the ability to shop with your family and friends and dine at some unique restaurants. Many people travel year after year to visit the Legends Theater to experience some of the greatest talent around. There are many different shows from month to month, so you are sure not to experience the same show twice.