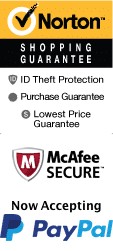 Palace Theatre in Myrtle Beach, SC
1420 Celebrity Cir , Broadway at the Beach Myrtle Beach, SC 29577
The Palace Theatre is one of the best entertainment places for live music, and great performances in the heart of Myrtle Beach, SC.
The performances include Broadway-style musicals, comedy, magic shows, and a variety of other incredible performances.
You can enjoy the many shows, delicious snacks, candy, beer or wine. It's a historical place and unique auditorium that sits in the corner of the Broadway complex of the Beach. It's a place, that is styled and has a castle features. The theatre is iconic in Myrtle Beach. It's a 7,000 square feet gold dome, with a glamorous crystal chandelier.
There is always an exciting show that you will enjoy, in the comfortable and relaxing seats. Being in The Palace Theatre will bring you an amazing experience and wonderful show. The state-of-the-art lighting is also spectacular, as you view and marvel at unique performances. It's a place that set's apart from many of the other venues at Myrtle Beach.
The Palace Theatre is the best place to visit and amazing place for people of all ages, to attend. It's unique features and the historical legacy of the theatre always flock Myrtle Beach visitors, to come and visit. There is plenty of parking and it's kids friendly. The auditorium has two stages, where you can be seated in the orchestra section or the mezzanine area. There is also a smaller stage, which seats 140 guest.