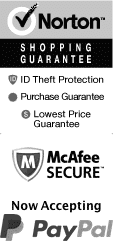 Rainy Day Things to do in Myrtle Beach
Rainy Day Things to do in Myrtle Beach
Dec 4, 2023
to
Nov 30, 2024
RigaTony's Myrtle Beach Murder Mystery Dinner Show
Schedule

Don't forget to purchase tickets for the brand-new RigaTony's Myrtle Beach Murder Mystery Dinner Show if you're looking for exciting rainy day activities. With a compelling story and endearing characters, this legendary show combines all the essential elements of a murder mystery. Naturally, all of it is offered with a delectable Italian lunch.
Dec 6, 2023
to
Oct 11, 2024
Pirates Voyage Dinner & Show in Myrtle Beach, SC
Schedule
Be sure to include tickets to the Pirates Voyage Dinner and Show if you're looking for a fun indoor activity. Attendees can savor a delicious four-course lunch while also marveling at the incredible feats displayed on stage. You may be sure that this performance, which features sword fighting, dance, and acrobatics, will be the highlight of your trip.
Dec 4, 2023
to
Dec 31, 2024
Carolina Opry in Myrtle Beach, SC - Tickets, Schedule & Reviews
Schedule
Visit the Carolina Opry to hear some of the best music in Myrtle Beach, South Carolina. This performance, which comprises incredible musicians and some well-known songs, is ideal for a date night for a couple. As song, dance, and music come together for a beautiful performance on the East Coast, you'll be able to tap along.
Dec 4, 2023
to
Dec 31, 2023
Dino Park Myrtle Beach
Schedule

Dino Park is a fantastic destination for some rainy day recreation. You can view some stunning dinosaur sculptures that have been made in a distinctive and realistic fashion while visiting this interactive museum. At the different photo opportunities, be sure to take lots of pictures and discover everything there is to know about the prehistoric animals that once roamed the planet.
Dec 4, 2023
to
Dec 30, 2023
Legends In Concert Myrtle Beach, SC
Schedule
For an unforgettable experience, put the Legends in Concert on your calendar. Enjoy some of the greatest classics as they are played in front of you by impersonators who truly capture the magnificence of performers like Elvis Presley, Dolly Parton, and the Blues Brothers. Each performance perfectly captures the essence of these legends, allowing you to hear their greatest hits performed by skilled impersonators who are committed to giving accurate renditions. Legends in Concert is the ideal tribute performance to go to, regardless of whether you have been a longtime admirer of these outstanding musicians or you just want to enjoy some classic music with your loved ones.
Dec 4, 2023
to
Dec 31, 2023
Wheels of Yesteryear Car Museum in Myrtle Beach, SC
Schedule
The next rainy day you experience in Myrtle Beach, head to the Wheels of Yesteryear Car Museum. A unique look at some of the best vintage automobiles is offered to downtown Myrtle Beach by the museum's extensive collection of classic and muscle vehicle exhibits. The vehicle museum, which is conveniently situated just off Highway 501, features over 50 antique cars, some of which are even fully original and have had just minor restorations. A must-see experience is the incredible collection in the Yesteryear Museum!
Dec 4, 2023
to
Dec 31, 2024
Hollywood Wax Museum in Myrtle Beach, SC
Schedule
When you next travel to Myrtle Beach, head inside during a rainy day to visit the Hollywood Wax Museum. Visitors who purchase tickets to the Hollywood Wax Museum will have the opportunity to interact with some incredibly lifelike wax reproductions of their favorite celebrities. These celebrities include people like Robert DeNiro, Robert Downey Jr., and others. A fantastic family experience awaits you!
Dec 4, 2023
to
Dec 31, 2023
Race 2 Escape Myrtle Beach Escape Room
Schedule
For a fun rainy day adventure book one of the Race 2 Escape Escape Rooms in Myrtle Beach, SC. You will have an hour to find all the clues, solve all the riddles, and see if you can escape from the locked room!