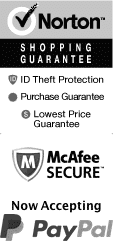 Indoor Things to do in Myrtle Beach
Indoor Things to do in Myrtle Beach
Jun 1, 2023
to
May 31, 2024
RigaTony's Myrtle Beach Murder Mystery Dinner Show
Schedule

Have a blast indoors with tickets to RigaTony's Myrtle Beach Murder Mystery Dinner Show. This amazing show is certain to impress with its entertaining characters and fascinating plot. See if you can solve the mystery as you collect clues and unravel motives. With interrogations, interaction, and tons of fun, you're certain to have a great time!
Jun 1, 2023
to
Dec 31, 2023
Pirates Voyage Dinner & Show in Myrtle Beach, SC
Schedule
For something fun to do indoors, be sure to add tickets to the Pirates Voyage Dinner and show. In addition to enjoying a delectable four-course meal, attendees will be able to marvel at the amazing feats performed on stage. This performance, which includes sword fighting, dance, and acrobatics, is certain to be the highlight of your vacation.
Jun 1, 2023
to
Dec 31, 2023
Dino Park Myrtle Beach
Schedule

Dino Park is an awesome place to visit for an indoor activity. While here at this interactive museum, you will be able to see some gorgeous dinosaur sculptures that have been crafted in a unique and realistic way. Be sure to take plenty of photos at the various photo op stops and learn all about the prehistoric creatures that used to roam the earth.
Jun 1, 2023
to
Oct 21, 2023
Le Grand Cirque Myrtle Beach
Schedule

Le Grand Cirque features thrilling stunts that defy gravity. The presentation at Broadway at the Beach is arguably the most spectacular one you'll witness in Myrtle Beach. Visitors will enjoy an exciting show that will have them on the edge of their seats while they are here. You will witness a variety of amazing achievements, such as acrobatic stunts, music, dance, and aerial activities. For those seeking top-notch entertainment and a distinctive experience, this circus-themed attraction is ideal.
Jun 1, 2023
to
Dec 30, 2023
Legends In Concert Myrtle Beach, SC
Schedule
Looking for a show in Myrtle Beach indoors? Your itinerary will be complete if you include the Legends in Concert. As some of the biggest classics are played in front of you by impersonators that perfectly capture the magnificence of figures like Elvis Presley, Dolly Parton, and the Blues Brothers, sit back and unwind. You can hear the best hits of these legends performed by skilled impersonators who are committed to giving true-to-life performances in each performance. Legends in Concert is the ideal tribute performance to go to, regardless of whether you have been a longtime admirer of these great performers or you simply want to share the music of the past with your friends and family.
Jun 1, 2023
to
Dec 31, 2023
Hollywood Wax Museum in Myrtle Beach, SC
Schedule
Head indoors during your next Myrtle Beach getaway. With tickets to the Hollywood Wax Museum, visitors will be able to come face-to-face with some realistic and amazing wax replicas of their favorite celebrities. Some of these celebs include Robert DeNiro, Robert Downey Jr and more. It's an awesome adventure for the entire family!
Forever Motown
Schedule
The music business underwent a dramatic upheaval because to Motown music, which also helped to shape modern music history. The Forever Motown Show, a fantastic event that will take you on a journey to hear the best Motown sounds available, will let you experience Motown's hottest hits at the Alabama Theatre. For a great experience, include it in your trip to Myrtle Beach.
Jun 1, 2023
to
Dec 28, 2023
Murder At The Cotton Club a Whodunnit Murder Mystery Dinner Show
Schedule
Put your sleuthing skills to the test at the Murder at the Cotton Club Whodunnit Murder Mystery Dinner Show. This exciting show puts you smack dab in the middle of the action, allowing you to find clues and solve riddles. Interrogate cast members and try to figure out who committed the crime!