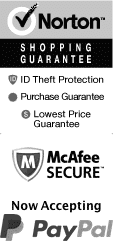 Best Broadway At The Beach Things To Do
Best Broadway At The Beach Things To Do
Nov 27, 2023
to
Dec 31, 2023
Dino Park Myrtle Beach
Schedule

Take a trip to prehistoric times at Dino Park in Myrtle Beach! This Broadway at the Beach activity is great for the kiddos, as it allows them to get up-close and personal with some of their favorite beasts from the past. Whether you are a dino lover or simply looking for some cool photo ops during your trip, Dino Park has something for everyone. Step inside and come face-to-face with 20 life-sized dinosaurs. These animatronics are extremely life-like, giving a unique way to experience history. There are also some fun family activities to enjoy, including a fun ball pit, a Dig a Dino Fossil activity, and an animatronic Tyrannosaurus that kids can ride!
Nov 27, 2023
to
Dec 30, 2023
Legends In Concert Myrtle Beach, SC
Schedule
Looking for wide variety and talent in your next Myrtle Beach show? Add the Legends in Concert to your agenda for an unforgettable time. Sit back and relax as some of the best hits are performed right in front of you by impersonators that absolutely embody the greatness of people like Elvis Presley, Dolly Parton, and the Blues Brothers. Each performance completely embodies these legends, allowing you to hear their greatest hits put on by talented impersonators who dedicate themselves to authentic performances. Whether you are a longtime fan of these great artists or simply want to share the music of the past with your friends and family, Legends in Concert is the best tribute show to attend.
Nov 28, 2023
to
Dec 31, 2023
Charles Bach International Illusionist
Schedule
Get ready to be awed at Charles Bach International Illusionist! Magic, ventriloquism, 4D effects, and costuming combine for a striking performance. During the show, visitors will be able to witness tricks that will blow their minds. Just a few of these acts include Bach's signature kite flying illusion and harp levitation. Bach has been mastering the art of magic since he was a child and is a jack-of-all-trades with talents in magic, ventriloquism, music, comedy, juggling, and acting. He has even completed several underwater tricks and is the only magician in the world to try his hand at escaping underwater while he was locked in 100 lb chains. Enjoy his magic show for an all-ages time that will have you baffled!
Dec 1, 2023
to
Dec 31, 2023
Steve Falcon's Comedy Hypnosis Hour
Schedule
Leave the kiddos at home and head to this 18+ show for hilarious adult-only comedy! Steve Falcon's Comedy Hypnosis Tour is the perfect activity for a date night or evening out with friends. Experience hilarious shenanigans alongside the funny Steve Falcon, who combines comedy with hypnosis for an interesting experience that is sure to leave you in stitches. During the show, guests will enjoy mentalism and influence methods and can even volunteer to become hypnotized themselves for those who want to add an extra element of fun to their experience. Complemented by state-of-the-art special effects, sounds, and lighting, this energetic performance is a great one for your itinerary!
Nov 27, 2023
to
Dec 31, 2023
Broadway Grand Prix Family Race Park in Myrtle Beach, SC
Schedule
Get some family-friendly thrills in Broadway at the Beach with Broadway Grand Prix Family Race Park. This amusement park-style experience is perfect for those wanting to add a little action to their vacation. During their time here, visitors will be able to experience unlimited Go-Kart racing at seven different tracks, each suited to specific age groups so everyone can join in on the fun. Additionally, there are other activities to enjoy! Get knocked around in the Bumper Cars, challenge friends and family at the mini golf course, or let the little ones in your crew burn off some energy at Kids Zone which features a carousel and other pint-sized activities.
Nov 27, 2023
to
Dec 31, 2024
Hollywood Wax Museum in Myrtle Beach, SC
Schedule
Hollywood Wax Museum at the Broadway at the Beach provides guests with a unique opportunity. While snapping selfies along the way, you'll be able to get up close and personal with wax replicas of some of your favorite celebrities, musicians, actors, and more. From Robert DeNiro to Robert Downey, Jr., this two-story attraction is filled with fun.