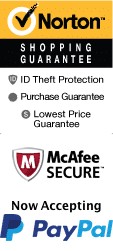 Spend a Romantic Valentine's Day Retreat in Amish Country
ORDERING INFORMATION
Book by Phone:
1-800-987-9852
Book Online:
Lancaster, Pennsylvania is known as Amish Country, but this gorgeous little community gives itself over to Valentine's Day every year as visitors flood the area for a special romantic getaway. There are many activities and several fantastic lodging options for guests to enjoy as they spend the holiday with that special someone.
There are a few shows in the Lancaster area, but the best theater is the Sight & Sound Theater. This incredible theater uses hundreds of actors, astounding set design, and live animals to showcase the stories from the bible. The theater shows several shows throughout the year, so it is recommended that guests check the schedule prior to ordering tickets.
For a quieter experience, the Amish Experience Theater and Country Homestead Tour is the perfect chance to slow things down and enjoy the simple life surrounded by the Pennsylvania countryside. The tour consists of a guided tour of the homestead and the grounds, along with a meal at the Amish restaurant located on the premises. The F/X Theater is one of only three in the country and boasts five screens, surround sound, and special lighting effects. This theater shows several shows throughout the year. Currently playing is 'Jacob's Choice,' the story of the Old Order Amish family that once inhabited the homestead.
A romantic getaway would not be complete without a nice hotel to relax in at the end of the day. The Best Western Eden Resort Inn & Suites would be at the top of the list. The hotel is centrally located to all of Lancaster's top attractions, including the Hershey area and the Sight & Sound Theater. Beautifully appointed suites include amenities such as flat panels TVs and refrigerators. The residential-style suites are perfect for an extended Valentine's getaway. These suites offer guests a gorgeous kitchen and dining area, along with a living area that includes a wood burning fireplace that's perfect for Valentine's Day.
The Lancaster Arts Hotel is also a wonderful option for guests looking for a quieter and more intimate stay. This hotel is nestled in downtown Lancaster close to shops, restaurants, and all the local attractions. Guests will enjoy amenities such as luxurious bath amenities, plush Turkish bathrobes, in-room coffee, high-speed Internet access. Enjoy dinner in the hotel's restaurant or grab a night-cap in the lounge before turning in. With several suite options to choose from, guests are sure to find the perfect room for romantic Valentine's Day weekend in Lancaster.