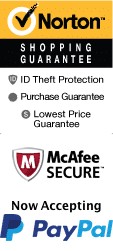 Lancaster Vacation Ideas
ORDERING INFORMATION
Book by Phone:
1-800-987-9852
Book Online:
Need a little help deciding what to do on your next Lancaster expedition? Here are a few things you should check out the next time you peruse and discover the beautiful North Eastern city of Lancaster.
Savour some of the best theatrical displays in this intimate theatre away from the crowded city. Past shows have included Miss Saigon, Beauty and the Beast, Oklahoma, 42nd Street, and so many more. While you're enjoying an amazing show, you'll be served a delicious foods. Great food along with a rousing and inspirational show await with this activity.
The Amish Experience Theater & Country Homestead Tour
Come to the quiet and peaceful land of Pennsylvania known as Amish Country with this unique tour. You'll not only get a glimpse in to the life of the Amish, but you'll also marvel at a show at a giant F/X movie theater. With state of the art sounds systems and video, you'll learn the story of an old order Amish family and their struggles. After the movie presentation, you'll uncover the past of the historic home of the family referenced in the movie. This fun and educational experience with a journey into the lives of the Amish is great for all ages.
Good N' Plenty Restaurant is a family owned and operated restaurant features the best of Pennsylvania Dutch cooking. Situated inside in a two story farm house, you'll indulge in delicious dishes such as baked country sausage, pork and sauerkraut, shoo fly pie, and so much more. The restaurant also features bake shop as well as a gift shop where you can find a wide range of items including pies, jams, souvenirs, and more. On top of all of these popular activities, Sight and Sound Joseph is new for 2010 at the Sight and Sound Theater. A great time awaits for the entire family during your next Lancaster getaway.