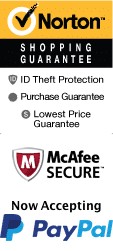 Lancaster, PA Vacation and Tourism Information
ORDERING INFORMATION
Book by Phone:
1-800-987-9852
Book Online:
The city of Lancaster, Pennsylvania is a hotbed of American history. From the home of President James Buchanan to the birthplace of Milton Hershey's chocolate dreams, Lancaster has seen many sights and has many tales to tell. The tranquil farmlands and gently rolling hills of the area make the city's beauty as central as its history. Book your lodging and tons of fun attractions today and get ready for a great vacation to this beautiful area. Below are some of the facts about the area to help you get ready for your next trip!
Lancaster City Info
Land Area: 7.4 sq. miles
County-owned parks: 8
Number of radio stations: 2 AM; 7 FM
Number of television stations: 2
Lancaster Weather and Climate:
Average daily temperature — January: 29 degrees F; July: 75 degrees F
Average annual rainfall — 43.3 inches
Average annual snowfall — 31.5 inches
Distances to other Metropolitan Areas from Lancaster:
Atlanta, GA — 755 miles
Charleston, SC — 664 miles
Charlotte, NC — 515 miles
Chicago, IL — 693 miles
Dallas, TX — 1,443 miles
Memphis, TN — 990 miles
Miami, FL — 1,190 miles
Nashville, TN — 780 miles
New York, NY — 163 miles
Raleigh, NC — 390 miles
Washington, DC - 123 miles
Lancaster Safety Phone # and Major Hospitals:
Ambulance: 911; Police: 911; Fire: 911
Community Hospital of Lancaster — Address: 1100 East Orange Street
Lancaster General Hospital — Address: 555 North Duke Street
Lancaster Regional Medical Center — Address: 250 College Avenue
Lancaster Top Tourism Draws and Seasons:
Landis Valley Museum
Amish Country
Heritage Center Museum
Cherry Crest Farm
Demuth Foundation
Strasburg Railroad
Dutch Wonderland Amusement Park
Sight & Sound Entertainment Center
Nissley Vineyards and Winery Estate
American Music Theater
James Buchanan's Wheatland
Historic Rock Ford Plantation
Lancaster Major Shopping Areas:
Park City Center Mall
Rockvale Square Outlets
Old Mill House Shoppes
Tanger Outlet Center
Central Market
Lancaster Major Dining Areas:
Downtown Lancaster
Manheim
Park City Center
Rockvale Square
Mount Joy
Strasburg
Franklin and Marshall College
Lancaster Famous Landmarks & Historic Places:
Lancaster Brewing Company
Central Market
James Buchanan's Wheatland
B.F. Good & Company Leaf Tobacco Warehouse
Baumgardner's Mill Covered Bridge
Bausman Farmstead
Jacob Bowman Tobacco Warehouse
Buck Hill Farm Covered Bridge
Cameron Estate
Central Hotel / Bube's Brewery
Strasburg Railroad
Penn Square
Soldiers and Sailors Monument
Pennsylvania Railroad Museum
Conestoga Steam Cotton Mill Complex
Donegal Mills Plantation
Franklin and Marshall College Campus Historic District
Fulton Opera House
Robert Fulton Birthplace
Hans Herr House
Lancaster City Historic District
Lancaster Watch Company
Landis Valley Museum
Mount Hope Estate
PA Renaissance Faire
Wright's Ferry Mansion
Jasper Yates House
Hotel Brunswick
Lancaster Famous Natives and Residents:
President James Buchanan
Milton S. Hershey
Frank W. Woolworth
Notable Moments in Lancaster History:
1700 — Hans Herr led Swiss Mennonites into Lancaster and created the first permanent colony there.
1718 — City of Lancaster was founded
1777 — Lancaster was the United States Capital for one day when the Continental Congress met here while trying to escape the British army.
1852 — Fulton Opera House was finished
1861 — President Abraham Lincoln addressed the residents of Lancaster from the balcony of the Heister House, now known as the Ramada Brunswick Hotel
Interesting facts about Lancaster:
Milton S. Hershey began his candy making career in Lancaster, PA with the Lancaster Caramel Company.
Lancaster was named after Lancashire England and its symbol is the red rose from the house of Lancashire. York, Lancaster's neighboring county, is named after York, England and its symbol is the white rose from the house of York.
Lancaster was the nation's capital for one day when the Continental Congress met there in September of 1777 after their withdrawal from Philadelphia in an attempt to escape the British troops.
Fulton Opera House is America's oldest theater in continuous operation.
The Lancaster County Prison was built in the 1850's and is said to resemble the castle at Lancashire, England.
The Benjamin Mishler house on South Prince Street was built in 1873. Mishler built the house in only 10 hours after a wager was made with a friend. The house is still in use 120 years later.
President James Buchanan, Pennsylvania native and Lancaster resident, was the only bachelor President of the United States.
Frank W. Woolworth, founder of Woolworth Department Stores, built his first five and dime in Lancaster in 1879.
Lancaster Population and Demographics:
City of Lancaster Population — 56,348 (as of the 2000 census)
Male — 27,474 (48.8%)
Female — 28,874 (51.2%)
White — 61.55%
Black — 14.09%
American Indian and Alaska Native - 0.44%
Asian — 0.08%
Other race — 17.44%
Two or more races — 3.94%
Hispanic/Latino — 30.76%
2000 percent population 18 and over — 72.53%
65 and over — 10.53%
Median age — 30.4
Median household income - $29,770
Lancaster Colleges and Universities:
Franklin and Marshall College
Lancaster Bible College
Lancaster Institute for Health
Lancaster Theological Seminary
Harrisburg Area Community College (Lancaster Campus)
Pennsylvania School of Art and Design
Bradley Academy of Arts
Thaddeus Stevens State School of Technology
Lancaster Economy & Business — Notable Companies based in Lancaster:
Armstrong World Industires
Lancaster Hispanic Community Media and Churches:
Lancaster Newspaper, La Voz Hispana — Hispanic Newspaper
Raices de Todos — Bilingual Magazine
WLCH FM 91.34 — Radio Centro