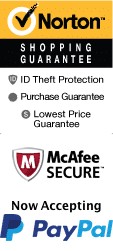 Lancaster, PA Memorial Day Weekend Vacation Ideas
ORDERING INFORMATION
Book by Phone:
1-800-987-9852
Book Online:
Take advantage of the extended Memorial Day Lancaster PA weekend this year and treat your family a relaxing weekend in Lancaster, Pennsylvania. From theme parks to dinner theaters, there are plenty of activities and attractions to keep you busy throughout the weekend. Make this Memorial Day weekend something more than a long weekend, but rather a family journey to remember for years to come.
Your family will love the opportunity to take in a show at the world famous Sight and Sound Millennium Theatre. Give your family the treat of watching the biblical story of Adam and Eve unfold live on stage with In The Beginning. This amazing show features numerous theatrical effects to add to the experience such as running water and live animals on stage. Behold The Lamb is another popular show at the Sight and Sound Millennium Theatre, which takes you through the many miracles of Jesus with a vivid performance. These and other shows are playing regularly at the Sight and Sound Theatre, a massive theater with 2,000 seats and a 300 foot stage.
When you get hungry, you can continue your immersion into Dutch culture with a great Dutch-style meal at the family-owned and operated Good 'n Plenty restaurant. The Good 'n Plenty Restaurant serves up chef-prepared Amish Dutch dishes such as baked country sausage and shoo fly pie in a charming and recently remodeled farmhouse. Or choose to dine at the Dutch Apple Dinner Theatre, where you can be entertained and inspired by Broadway-style shows such as High School Musical and Singin' In The Rain, while you dine on delicious Dutch menu options.
Spend some time on your extended holiday weekend observing the Amish lifestyle with the Amish Experience Theater and Amish Homestead Tour. This tour gifts you a glimpse into the slower-paced lifestyle and culture of the Amish by letting you visit the home of an Amish family, as well as presents you the opportunity to catch a showing of "Jacob's Choice" at the F/X Theater. You can also learn more about the Amish lifestyle through a visit to the Mennonite Tabernacle and Information Center. This center features a three-screen theater with educational films on the Amish, a bookstore filled with material on the Amish culture, and a splendid reproduction of the Old Testament tabernacle.
It may be Memorial Day weekend, but it's Christmas year-round at the National Christmas Center Family Attraction and Museum. This museum is a family favourite, telling the original story of Christmas through exhibits, as well as showing what Christmases past were like. This 20,000 square foot facility also looks forward to consider that Christmas in the future may look like.
Give your family more than just a long weekend at home this Memorial Day weekend. Treat them to an experience that will love with them for many years to come with a visit to Lancaster! Regardless of the itinerary you choose to embark upon, you and your most celebrated family members are certain to have a memorable and brilliant time! VME makes it easy to arrange the perfectly tailored package, so book today.