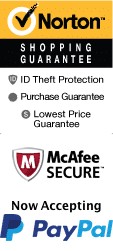 Lancaster, PA Family Attractions and Vacation Info
ORDERING INFORMATION
Book by Phone:
1-800-987-9852
Book Online:
Lancaster, the oldest inland city in the United States of America, is a wonderful place to take your family for a vacation getaway. Whether you're visiting an Amish farm and learning about another way of life, or spending quality time playing a round of miniature golf, it's sure to be an enriching experience.
Dutch Wonderland Family Amusement Park. A day spent at this enchanted attraction is a day the whole family will enjoy. Your kids will love milking Bessie the cow or driving one of the six kid-sized SUVs that will give them the feeling of driving a real car. This park offers numerous rides and attractions for you and your family to choose from. You can even spend quality time playing a round of miniature golf. Be your children's hero by bringing them to the park that's dedicated to being the best kid's park anywhere.
Amish Farm and House. Teach your kids the customs of the Old Amish Order. The Amish Farm and House is an authentic working farm that will treat you to a guided tour of the 25-acre farm and house where you and your family will learn about the unique lifestyle of the Amish people.
North Museum of Natural History and Science. Want to slip some education to your children while taking your vacation? The North Museum of Natural History and Science offers the perfect opportunity. The museum offers hands-on interactive exhibits as well as live animal exhibits with snakes, turtles and more. If your kids love to explore and discover, this is the place for you.
Hands-on-House Children's Museum. This museum is run by a nonprofit organization that is dedicated to helping kids learn and have fun at the same time. If your kids are in the 2-10 age range, then this museum was designed especially for them. Your kids will love to explore the interactive exhibits where they can learn about things like outer space and how gears and wheels work.
Comfort Inn Sherwood Knoll. This quality hotel is conveniently located off of Route 30 and just a short drive from the Dutch Wonderland Family Amusement Park. Make sure your family starts their day off right with a complimentary continental breakfast. Kids will love the outdoor pool and parents will enjoy the fact that kids 16 and under stay free.
Quality Inn and Suites Conference Center. This family-friendly hotel is located right across the street from the Hands-on-House Children's Museum and is just a short walk to hiking trails and a nature center. Right on the property, you'll find plenty to keep the kids busy--basketball, volleyball, and even a picnic area. Larger families will enjoy the roominess of the suites that this hotel has to offer.
Start planning your Lancaster, PA vacation today!