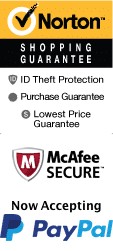 Hershey Park: A World of Chocolate Near Lancaster
ORDERING INFORMATION
Book by Phone:
1-800-987-9852
Book Online:
When Hersheypark first opened its doors in 1907, it was designed as a fun park. Hersheypark in the early 20th century was not the same park that you see today, however. The park at the time of its opening included an athletic field and a nature park with space for picnicking and canoeing. There was also a pavilion and bandstand where regular theatrical productions were held. The first amusement park-style ride added to the park was the merry-go-round, which opened in 1908. The park, which today spans across 121 acres, was soon opened to the public so visitors to the area could partake in the fun.
Hersheypark Rides
Today, Hersheypark is among the most popular family destinations for visitors to southeastern Pennsylvania. This huge theme park carries a chocolate-inspired theme and still retains much of its nostalgic charm from its early years. The rides are the biggest hit today at the park, and you can really have a blast on mega coasters such as the Sidewinder, Fahrenheit, and Great Bear. There are also some exciting rides for younger guests, including the Pony Parade, Helicopters, and Bizzy Bees. If you are visiting the park on warmer days, pack your swimsuit so you can cool off on water attractions like Coastline Plunge, Tidal Force, and other water rides, slides, and attractions.
Hersheypark Shows
Hersheypark is more than just a theme park filled with coasters and rides, though. This park also boasts a full range of incredible shows that will add to your fun day at the park. During the summer months, you can catch some of the biggest names in music performing live in the Summer Concert Series. There are also strolling shows that run daily including the Boardwalkers, the Cocoa Rhythm Factory, and the Chocolate-Covered Band. There are even some Broadway-style shows that perform periodically!
When you visit Hersheypark, you will also want to stop by the gift shop on-site to pick up some fun, chocolate-themed gifts and souvenirs before you leave. You will have a simply amazing time exploring the chocolatey fun at this park on your trip to Pennsylvania!