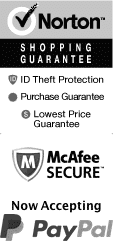 Fun Things to Do in Lancaster, PA
ORDERING INFORMATION
Book by Phone:
1-800-987-9852
Book Online:
Lancaster is an ideal vacation destination that beautifully captures the spirit of small town America while offering you unique cultures, fun attractions, and fabulous live entertainment venues to explore and enjoy. The city border is less populated than visitors may think, but the metro area includes around a half-million residents which ensures that you will have the benefit of a small town ambiance along with the comforts of great shops, restaurants, and more found in more populated areas. When you visit Lancaster, there is much to see and do, but a few fun activities stand apart and area 'must' for your getaway.
Joseph at Sight and Sound Millennium
The Sight and Sound Millennium Theater featuring the story of Joseph is among the most popular entertainment venues in the region and is known for its biblically based productions as well as its amazing special effects, sound system, and grand stage that regularly uses live animals and other features for a realistic theater experience. This show tells the biblical tale of Joseph, a boy who met adversity face-to-face and overcame his challenges through the grace and aid of God. The show is packed with great musical scores, and dancing. Hotels located close to this theater include the Sleep Inn and Suites Ronks and the Days Inn Ronks.
Miracle of Christmas at The Sight and Sound Millenium Theatre
If you are visiting the area during the holidays, be sure to enjoy a Christmas production at the Millennium Theater. The Miracle of Christmas is a seasonal show that gives you and your family a great way to explore the birth of Jesus Christ. The show runs for two and a half hours and features live animals and vegetation, a 30 foot Christmas tree, and an engaging story that reflects the birth of Christ. Great restaurants nearby include the Dutch Apple Dinner Theater and the Good 'N Plenty Restaurant.
Amish Experience Theater and Country Homestead Combo
You will want to spend time learning more about local culture with the Amish Experience Theater and Country Homestead Combo. You should allow several hours for this experience, which provides you with a full immersion into the Amish way of life. The experience begins with a tour of the huge visitor center and a viewing of the short film entitled, 'Jacob's Choice,' at the FX Theater. This movie explores the daily life and struggles of a real Amish family. Then you will have the chance to step inside the home of the actual family featured in the movie to interact with them and observe them in their daily routine. Other great activities nearby include the Balloon Flights Daily and the Amish Country Tours

There is so much to see and do in the city, but these exhilarating happenings and venues are truly a 'must' for your Lancaster getaway!