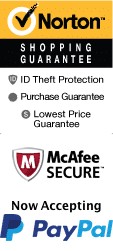 Exciting Attractions Near Lancaster, PA
ORDERING INFORMATION
Book by Phone:
1-800-987-9852
Book Online:
Lancaster is the perfect destination for a relaxing getaway with its serene, rolling farmlands, charming shops, and delicious restaurants. The area is also filled with exciting attractions that can add another dimension to your getaway. If you want to mix in some excitement with your relaxing Lancaster getaway, make time to enjoy these popular attractions.
Hersheypark theme park is the perfect attraction for kids and adults of all ages to have a fun time. This chocolate-themed fun park first opened in 1907, and since that time has been the destination of choice for visitors to the Lancaster area. Here, you can have a fun time with thrilling coasters like Great Bear, Fender Bender and Fahrenheit. There are also milder rides for young visitors like the Pony Parade and Bizzy Bees. If you visit the park on warm days, be sure to head to the on-site water park for fun times at rides like Tidal Force, East Coast Waterworks, and the Coastline Plunge. This fun park also features live daily shows, dining options, and several shops and gift stores.
Joseph at the Sight and Sound Millenium Theatre
Sit down for an unbelievable evening of live entertainment with seats to see Joseph at the Sight and Sound Millennium Theater. Joseph takes you deep into the story of one of the most beloved characters from the Bible, telling his tale of adversity and struggle on a larger-than-life stage. The show features grand stage effects with sound and lighting features, live animals and beautiful sets. You can add in a Behind the Scenes tour of the Sight and Sound Theater for an added dimension to this experience, which lets you see first-hand what it takes to put on a big stage production.
Amish Experience Theater and the Country Homestead Tour Combo
The countryside surrounding Lancaster is home to a huge Amish community, and you can learn more about the culture and history of the Amish with the Amish Experience Theater and the Country Homestead Tour Combo. This experience begins with a short film entitled Jacob's Choice which takes you inside the lives of an Amish family to learn more about their way of life and daily struggles. After this showcase concludes, your forty-five minute Homestead Tour begins. On this tour, you will visit the same family displayed during the films. You will have the chance to observe this family as they go about their daily life, and you can interact them and ask them questions.