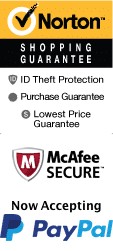 Dutch Apple Dinner Theatre in Lancaster, PA
ORDERING INFORMATION
Book by Phone:
1-800-987-9852
Book Online:
Experience amazing food and entertainment at the Dutch Apple Dinner Theater!
About the Dutch Apple Theatre
The Dutch Apple Theater is the place to go in Lancaster for a Broadway style show. After spending the day exploring the rolling countryside of Amish Country or hitting the theme parks, outlet malls, or other attractions in the area, there is no better way to cap off the day than with a Broadway-style show and delicious dinner at the Dutch Apple Theatre.
The Dutch Apple Dinner Theater gives your whole family a wonderful treat, with both delicious meals and live entertainment. Families visiting the area can delight in finding an entertainment venue suitable for kids. The theater hosts special children's productions that are suitable for all ages.
As the Dutch Apple Dinner Theatre show begins, you will be treated to a delightful buffet dinner of your choice of entrees and side options. Some of these menu options include roast pork loin with garlic sauce, honey baked chicken, linguine with baby shrimp, and more. For dessert, you can select from among 15 different sweet treats as well as sugar-free options. Kids meals are not provided during the main productions, but are featured at the special children's productions. You will not find food anywhere better in Lancaster County, so do not miss out on sampling the food here! It truly provides a wonderful dinner theater experience that you cannot find anywhere else, so reserve your seat (and your plate) today at this awesome dinner theater in Lancaster PA.
Dutch Apple Dinner Theatre Shows
Some of the shows featured in previous years at the Dutch Apple Dinner Theater Lancaster PA include Meet Me in St Louis, Big River The Adventures of Huckleberry Finn, The King and I, George M, Church Basement Ladies, White Christmas, and more. All productions boast elaborate settings and gorgeous costumes, as well as the singing, dancing, and amazing acting performances you'd expect on the stages of Broadway theaters. A Dutch Apple show is sure to impress during your time in Lancaster!
Dutch Apple Theater Shows
As one of the best dinner theaters in Lancaster PA, this venue is amazing. The average length of the Lancaster dinner theater show is two to two and a half hours long. The theater is handicap accessible. Guests of the Dutch Apple Dinner Theater are encouraged to wear dressy casual attire such as long pants, and it suggests collared shirts for men but jackets are not required.
You don't want to miss the chance to eat a meal and satisfy your appetite and a show at the famous Apple Theater Lancaster PA while you are in the Lancaster area. Reserve your seats at the Dutch Apple Dinner Theater with an advance ticket purchase. Of course, be sure to check out all of the other awesome Lancaster and Amish Country ventures for an unforgettable experience. Whether you want to enjoy a lunch at a dinner theater show, ride all of the coasters you love at Hershey Park, or enjoy a live concert at one of the theater venues in the area, you can have a great time. Pair it all with the hotel of your choice to create the perfect venture. Plenty of great food and a fun evening with the performing arts awaits at this event. Add it, along with your favorite lodging option, to your trip! dutchapple