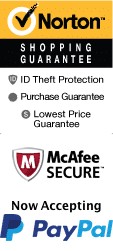 Best Westerns in Lancaster, PA
ORDERING INFORMATION
Book by Phone:
1-800-987-9852
Book Online:
Best Western is the largest hotel chain in the world, and is known for presenting travelers with the ultimate in resting and relaxing. This popping hotel chain showcases several wonderful lodging choices in the Lancaster area, all near great activities to relish. On your next trip to Lancaster, make plans to stay with one of the most trusted hotel names in the world with lodging at one of these fine Best Western hotels.
The Best Western Eden Resort Inn and Suites provides you with an affordable way to enjoy luxurious additions on your getaway. This fine hotel sits in the heart of Lancaster, close to the Landis Valley Museum and Children's Museum, Historic Downtown Lancaster, and the Dutch Wonderland Family Amusement Park. The hotel's large indoor swimming pool is the idealized place to relax and unwind in any weather. Throughout the hotel and in all of the guest rooms, you will find tasteful decor with neutral hues, luxurious furnishings and soft lighting, creating a relaxing ambiance. Rooms boast a fridge, cable TV, a flat screen TV, and other luxury amenities. The hotel also features several restaurant and bar options, a playground, tennis playing courts, and a host of guest services.
With a reputation for the finer hotels, the Best Western line is sure to impress. Stay at any one of their hotels to feel at home while on your excursions!