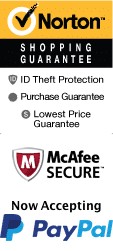 4th of July Vacation Ideas in Lancaster, PA
ORDERING INFORMATION
Book by Phone:
1-800-987-9852
Book Online:
Lancaster is the place to stay for family-friendly fun this Fourth of July. Lancaster offers your family to experience a laid back holiday getaway with the country ambiance of the city, combined with the conveniences of a city. There are many special events planned in the Lancaster area during the Fourth of July, as well as the normal attractions that run year-round, making this a great place to spend your holiday.
Start your Fourth of Jule with the Musser Park Old Fashioned 4th of July celebration. This event takes place at Musser Park in Lancaster from 11am to 3pm on the Fourth. Here, you will find games for all ages, a cake walk, an art contest for kids, live performances from two bands, crafts, and a picnic BBQ lunch.
You will also want to spend some time at the Mount Hope Estate and Winery just north of Lancaster, where you can enjoy great live music, Swashbuckler Ales, and Mount Hope wines. Or head over to the Mount Joy Farmers Market in the Union National Community Bank parking lot, where you can will find dozens of local vendors selling fresh fruits and veggies, and handmade items such as soaps, baked goods, honey, jellies, and more. The Mount Joy Farmers Market runs from 8am until noon.
If you want to enjoy some fireworks in Lancaster PA July 4th on your trip to Lancaster, enjoy one of the largest fireworks shows in the area at the Demo Derby and Fireworks Spectacular on the Fourth. This unique event takes place at Buck Motor Sports Park, and gives you an evening of boat races, rollover contests, and other exciting auto action capped off with an amazing fireworks display.
While you're in town, be sure to stop by the amazing 2,000 seat Sight and Sound Theater for a vivid reproduction of a biblical story, including Sight and Sound Joseph. The theater runs several shows regularly, including the popular Behold The Lamb and In The Beginning. The newest show for 2010 is Sight and Sound Joseph. You can also enjoy dinner and a show at the Dutch Apple Dinner Theater. This theater brings you Broadway-style shows such as Singin' In The Rain and High School Musical along with some amazing Dutch-style cuisine. Great Dutch cuisine is also served up at the famous Good and Plenty Lancaster PA, offering you traditional Amish dishes in a charming farmhouse.
You can also spend some time learning more about the Amish culture while you're in the area with the Amish Experience Theater and Amish Homestead Tour. On this tour, you will get to take an inside looking into the simpler Amish lifestyle by visiting the home of an Amish family. This tour also gives you the chance to view the educational film "Jacob's Choice" at the F/X Theater. You can also visit popular Mennonite Tabernacle and Information Center. Here you will find a three screen theater with educational films on the Amish culture, a bookstore filled with books on the Amish culture, and a beautiful reproduction of the Old Testament tabernacle.
It's Christmas year-round at the National Christmas Center Family Attraction and Museum. This museum will be a family favorite, bringing you exciting and festive exhibits that explore the original story of Christmas, as well as Christmases past and those yet to come.
With so much to see and do this Fourth of July in Lancaster, this is the ideal destination for your family getaway. Give your family a Fourth to remember by spending it in Lancaster!