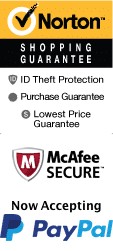 Sweet & Savory Walking Culinary Tour of Lancaster City
Join us for a culinary tour of Lancaster City with Sweet & Savory Walking Culinary Tours as we explore the historic neighborhoods of downtown. We will walk through some of the food establishments in Lancaster City and enjoy their signature dishes during our tour, stopping at about 10 different locations on foot. You will also taste sweet treats like cupcakes, pies and donuts from local shops such as Bread & Friends Pastries and Roxy Ann's Bakery. Your tour guide will explain how the cuisine of Lancaster City influenced Philadelphia and other major cities, highlighting the variety of ethnic influences on the city over the centuries.
We'll depart from downtown, beginning our journey in Old City at the original site of Fort Prince George (1731-1758), then walk through Old Town, stopping at some of its historic sites including J.L. Preston's house and William Penn's home, now a museum, as well as General George Washington's headquarters during the American Revolution. We will walk north to cross paths with Art & Soul and Taste & See Tours in Northern Liberties, then take an expansive view of much of Center City Philadelphia from the Cafe du Parc on Walnut Street. The tour ends back in downtown Lancaster at the Lancaster Inn with a rewarding stop at Hummels Bakery where you can enjoy some freshly baked goods and sample their award-winning coffees.
On this tour, we may visit other points of interest including Zack's Café and Crown Tea Room, as well as stops to shop for jewelry, fine art, antiques or gifts. You will learn about the reasons for why so many people make this area their home by viewing the architectural features of old buildings and meeting area residents.
??
Book Now!