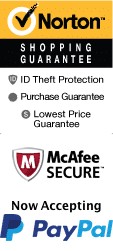 Hersheypark Vacation Package
Hershey, PA is a magical wonderland of sweets, fun, and theme park rides that will thrill and entertain the entire family.
About Hershey, PA
This sweet tooth dreamland features some of the sweetest fun in the United States! Head to Hershey, PA for a chocolatey paradise filled with wonder. Enjoy some awesome attractions such as Hersheypark and the AACA Museum. Plus, you can learn about Milton Hershey and his legacy during your time spent here.
>>MORE: Hershey Attractions
Dining in Hershey, PA
There are also plenty of amazing dining and snack opportunities in Hershey. Head to Chocolate Avenue to dine at the Mill, Fenicci's or the Hershey Pantry, all which offer up some delicious meals for travelers. All of your fun is sure to work up an appetite, after all!
About the Hersheypark Vacation Package
The exciting Hersheypark Vacation Package includes two nights of lodging in the area in addition to tickets to Hersheypark, a recreational dream where visitors can ride exciting roller coasters and taste the delicious milk chocolate that the Hershey company is known for.
About the Included Hersheypark Admission
Hersheypark provides the perfect getaway for the whole family, with several famous rides such as the Mini Scrambler and the Sandcastle Cove. Experience the thrills of the park's rides and make sure you check out one of their live shows, featuring a talented performers and a fun production for all ages. There's a few Hershey characters throughout the park that will meet and greet visitors. Browse the various concessions and restaurants to find a meal that suits you, and as a special treat, you can buy a few Hershey products to take home with you.
About the Included Lodging
Make the most out of your two night getaway in Hersheypark and the surrounding area. Be sure to visit other attractions as well and sleep comfortably in your two nights' of lodging. There are many different options in the Hershey area, so you can discover the amenities, features, and locations that will help you create amazing memories during your getaway.
>>MORE: Hotels in Hershey, PA
Enjoy a sweet adventure with the Hersheypark Vacation Package, which allows you and your loved ones to have a fun vacation in Hershey, PA and ride all of the rides and see all the shows at Hersheypark!
Frequently Asked Questions:
---
---
---
Customize a package with this form: