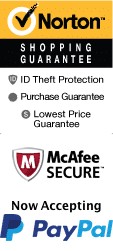 Hershey Romantic Getaway Package
Head to Milton Hershey's namesake city to experience tons of fun, theme park adventures, and romance!
This romantic endeavor is perfect for couples who are wanting to put a spark back into their relationship. So whether you are a longterm couple wanting to treat yourselves to a romantic getaway or are wanting to impress a new flame, this vacation package is a fantastic option.
About Hershey, PA
Birthplace of the famous Hershey's Chocolate Factory, Hershey, PA offers up a sweet look into confectionary history. When you and your loved one aren't taking on the rides at Hersheypark, you can choose to visit other notable museums paying honor to Milton Hershey's legacy. Visit the Hershey Gardens, The Hershey Story Museum, and more at your own leisure.
>>MORE: Activities in Hershey
Romantic Experiences in Hersheypark
Of course, if you want to put a spark in your romance, this is a great place. Enjoy a relaxing stroll reminiscing with your significant other as you stroll around the beautiful Hershey Gardens botanical area or grab a bite to eat at one of the famous restaurants in the area such as the Mill or Phillip Arthur's Cafe on Chocolate Avenue. This package includes admission to Hersheypark as well, so you can sample some lovely chocolates while having a blast on the famous rides!
>>MORE: Other Vacation Packages in Hershey, PA
About the Hershey Romantic Getaway Package
For a great and romantic weekend, the Hershey Romantic Getaway Package offers plenty of great features and opportunities to experience the beautiful city. The package features two nights of lodging at your choice of hotel as well as admission into the fun theme park, Hersheypark.
Included Admission to Hersheypark
Featured in this package is admission into the famous Hersheypark. The theme park is great for getting in plenty of thrills and adventure during your stay. Having operated since 1907, the park is experienced in providing a fantastic time for its guests. It also features plenty of mega coasters such as Great Bear and the Coastline Plunge. The best part about the park is definitely the delicious eateries, featuring famous Hershey chocolate treats. You can even watch one of the many shows being put on during park hours.
About the Included Lodging
Make sure you get all of the comforts of home with your choice of Hershey hotels. By choosing your hotel, you are able to decide which features and amenities are important to making your vacation comfortable. Whether you wish to stay at a hotel with a swimming pool, need to get in a workout at a fitness center, or want to wake up each morning with a delicious, hot breakfast, you are sure to find a hotel to suit all of your needs.
>>MORE: Best Hotels in Hershey
With plenty to do at Hersheypark and a lovely hotel to crawl back to in the evening, you are sure to have a fantastic getaway when you book the Hershey Romantic Getaway Package.
Frequently Asked Questions:
---
---
---
Customize a package with this form: