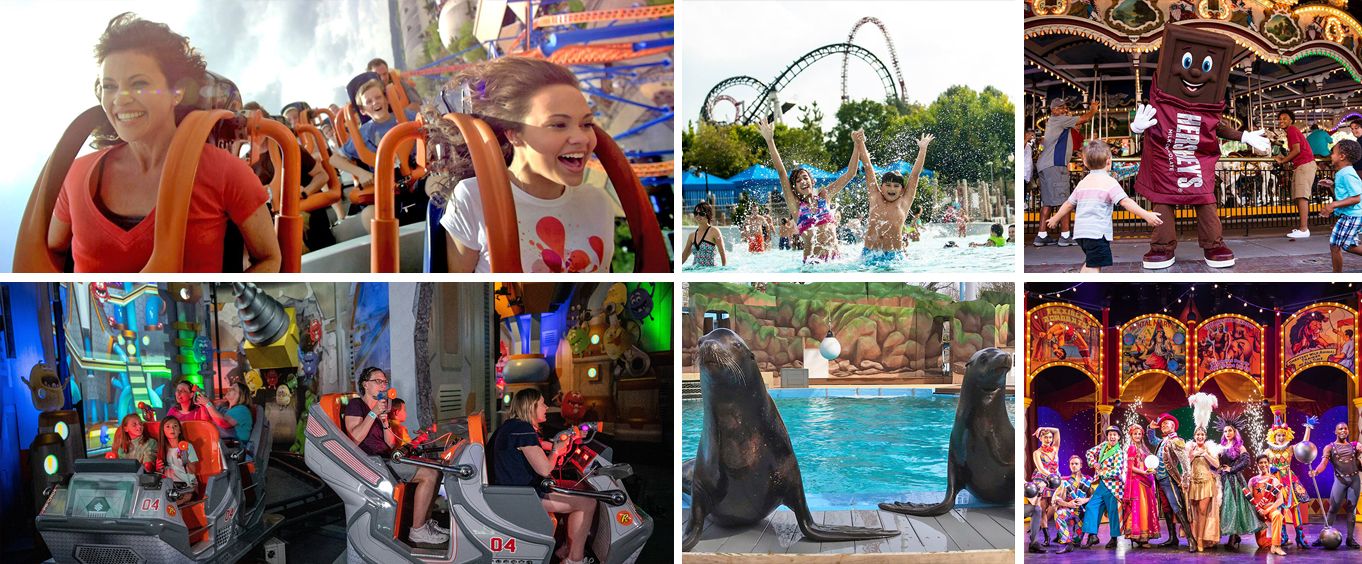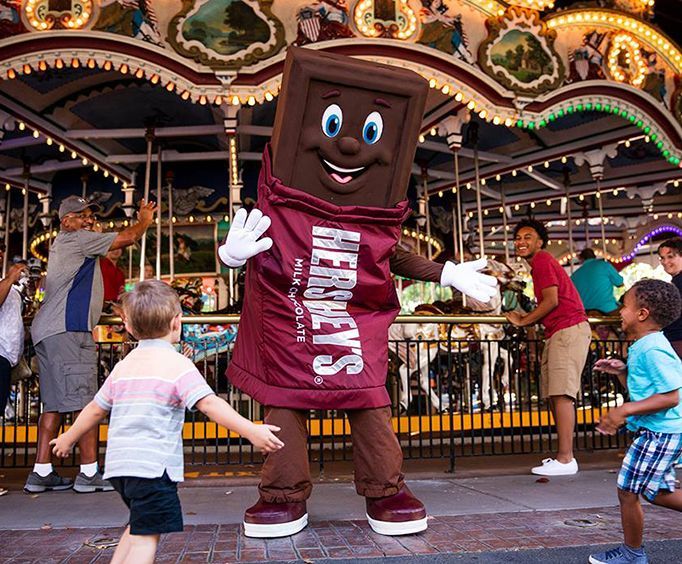 A Honeymoon/Anniversary Escape in Hershey, PA
With A Honeymoon/Anniversary Escape in Hershey, PA you'll find three nights' lodging and entry into Hersheypark, so you can simply unwind and spend a quality vacation with the one that truly matters in one of the most chocolate-oriented cities in the entire world.

Create This Package in 3 Easy Steps:
1. Choose Dates & Times for Your Activities
2. Select Your Lodging from Over 37 Hotels
3. Confirm & Checkout
Details

3 Nights Hotel Accommodations in your choice of over 37 hotels.

HersheyPark

Prices Starting at:
Ages 19 and Up: $190.00
Ages 3-19: $55.55
Ages 0-2: Free
Description
Most noted for its ties to Hershey chocolate, Hershey, PA is a quaint dream setting for chocoholics, where you and your loved one can easily find a refreshing and relaxing pace. While Hershey presents a small-town atmosphere perfect for kicking back and merely enjoying the company of others, that's not to say that there's nothing to do. Most notably, you'll find a wealth of attractions and sightseeing options tied to the popular chocolate brand. In particular, the number one amusement park in the Northeast, Hersheypark, offers entertainment, rides, shopping, and rich, delicious chocolate. Try out one of the mega coasters like Great Bear, Coastline Plunge, or Fahrenheit. If you've decided to bring the kids along, send them off on the Bizzy Bees or Mini Scrambler, or join them on one of the several family-friendly rides. Choose from the many indoor or outdoor restaurants, and be sure to visit the souvenir shops for gifts and memorabilia.
Whether your special someone is a fanatic of the Hershey brand, or you're simply looking for something different during your next getaway, consider A Honeymoon/Anniversary relaxing escape in Hershey, PA.