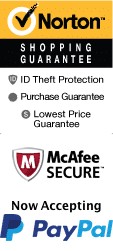 Econo Lodge Harrisburg
1006 Briarsdale Road Harrisburg, PA 17109
1-800-987-9852
Chat Now
About the Econo Lodge Harrisburg PA
Econo Lodge hotels are an excellent option for travelers looking to find an affordable place that provides them with clean and comfortable rooms. You can count on this hotel chain every time. Located in the heart of Pennsylvania, Econo Lodge Harrisburg is close to many attractions like Hershey Theatre and Farm Show Complex. With an easy drive from downtown Doylestown or Vizionarcy City Lancaster, you can visit some beautiful places while staying at this hotel.
About the Hotel
Econo Lodge is a great place to stay while you're on the go. You'll find clean rooms and entertainment, so your trip doesn't feel too long, outlets for charging gadgets, or simply relaxing with Netflix. Whatever it may be that keeps people connected at home these days! Before leaving town again after breakfast (or not), take time out to enjoy their continental breakfasts available every day. The Econo Lodge Harrisburg offers a complimentary wireless Internet connection to keep you connected.
About the Rooms
After spending the day exploring Harrisburg and the surrounding Hershey area, you can return to your comfortable Econo Lodge Room. All of the rooms have all of the great amenities that you will need to feel right at home. At the same time, they also provide cable programming for your entertainment. The bathrooms have all of the toiletries and hair dryers you need, plus there are refrigerators in each room so everyone can bring their food if desired. If it gets too hot outside or cold at night, there are desks available inside as well as microwaves.
When in the city, guests can check out awesome Hershey PA Shopping after spending the day exploring or enjoying the accommodations at the Econo Lodge Harrisburg. This fantastic hotel is a great option, so be sure to book it today along with all of your fun attractions!
Location Highlights
Nestled in the heart of Harrisburg, the Econo Lodge Harrisburg hotel is a true gem. This hotel is located adjacent to the Harrisburg Mall, which offers a plethora of shopping opportunities from designer boutiques to well-stocked grocery stores and convenience stores/gas stations. Also in close proximity is the famed Hershey's Chocolate World, offering visitors an exciting and tasteful experience of all things chocolate. The hotel is well-positioned with easy access to many local restaurants, such as the award-winning Bricco, known for their mouth-watering Italian dishes. You can spend a day exploring the breathtaking scenery of the surrounding Wildwood Park, or enjoy a thrilling game at the nearby FNB Field. The location mix of shopping, attractions, and dining options make the Econo Lodge Harrisburg an excellent choice for a perfect getaway.
.
Book Now!