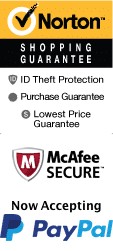 Outlet Malls, Chocolate Shops, and Specialty Shopping in Hershey, Pennsylvania
Everyone knows that Hershey is THE place to go to get chocolate and sweets, but that's not all the area has to offer. From outlet malls to charming village shops, this town has exactly what you are looking for. Check out the best Hershey shopping.

OUTLET MALLS IN HERSHEY
The Outlets at Hershey. This Hershey PA shopping mall brings you the brands you want at incredible prices. Shop over sixty brands including names like Big Dog Sports Wear, Danskin, Dress Barn, Izod, Nautica and more; all at up to 70 percent off retail prices.

SHOPPING MALL HERSHEY PA
Briarcrest Square Shopping Mall. Enjoy a shopping atmosphere right out of the past. Walk down the brick-paved sidewalks and browse the quaint shops that line this outdoor mall.
Colonial Park Mall. Located in nearby Harrisburg, this mall offers fine shopping at stores such as Aeropostale, American Eagle Outfitters, Bath and Body Works, Birkenstock, and more. The mall is also home to a cinema movie theater and a number of dining opportunities.

CHOCOLATE SHOPS & SHOPPING HERSHEY PA
Hershey's Chocolate World Gift Shops. At the gift shops located in Hershey's Chocolate World, you will find the largest selection of Hershey's products anywhere.
Chocolate Covers. Get your own custom made Hershey bar wrappers. For creative party invitations, birth announcements, or whatever your needs may be, there's no better way to get out your message than attached to a delicious Hershey bar.

SPECIALTY STORES IN HERSHEY
The Jeweler at Hotel Hershey. Treat yourself to some of the most beautiful jewelry to be found. This jeweler is known for offering an exclusive display of jewelry, watches and gifts. You'll find names like Gucci, Fendi, Hildalgo, Ruebel, Links of London, Majorica and more.
Soothe Your Soul. This shop offers products for the home, mind, body, spirit and soul. Whether it's Waxberry Candles or essential oils, this shop has what you need to bring everything into balance.
Quiltmaker's Cottage. There's nothing quiet as comforting as snuggling up with a handmade quilt. This shop has the finest handmade quilts and blankets around.