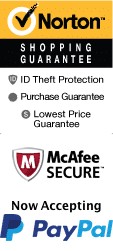 Hershey Gardens, Parks and Outdoor Recreation
If you think Hershey, PA, is all about Chocolate, then you're in for a big surprise. The Hershey area is filled with parks and recreational facilities to meet your every need. State and local parks are filled with the aroma of flowers, hiking trails, picnic areas, campsites, hunting, fishing and tons more to keep your family busy on their vacation.
When Milton S. Hershey built the town of Hershey, his philosophy was that "recreation is as vital to our lives as housing and utilities." With this in mind he began work on a public park and the Cocoa Avenue Plaza. These have now become Hershey Park and the Hershey Recreation Center.

Hershey Municipal Parks near Hershey PA
In keeping with tradition and Mr. Hershey's ideals, Derry Township is now home to five public parks. The largest of these is Shank Park. With over 90 acres, the park offers team sports fields including baseball, softball and soccer, playground equipment, picnic areas, nature walks and handicapped accessible restrooms. The annual Fishing Derby takes place at Bullfrog Valley Pond. Here you'll find all you need for a quiet afternoon with nature including a pavilion, grills and a nature trail. Palmdale Park and Brookside Park are wonderful examples of Hershey's neighborhood parks. With baseball fields, soccer fields, basketball courts, playground equipment and shaded picnic tables, these parks are sure to have everything your family needs for a day out. Boathouse Park is the area's most unique township park. Found along the Swatara River, this park offers shaded picnic areas, undeveloped nature and a boat launch for a relaxing day of fishing or just lounging on the boat.

Hershey Gardens
What began as a simple rose garden for Milton S. Hershey and his employees to enjoy has grown into a 23-acre botanical garden now known as Hershey Gardens. The park boasts a rock garden, magnolia grove, herb garden, Japanese garden, ornamental grasses, seasonal flowers, the Butterfly House and three separate rose gardens. Also featured is a 1 '-acre Children's Garden with more than 20 themed gardens that give children an opportunity for hands-on learning. It's so much fun they'll never know it's educational!

State Parks Near Hershey
Pennsylvania's state parks offer some of the most spectacular scenery in the country and several are nearby while you're staying in Hershey. Spend a day hiking or hunting (in season only) at the Boyd Big Tree Preserve Conservation Area. This undeveloped park offers a view of nature with few of the blemishes normally imposed by humans. Wildlife is abundant with chances to catch a peek at deer, wild turkeys, squirrels, grouse, black bears, eastern bluebird and various songbirds. From mid-October through early December you could even catch a glimpse of the annual hawk migration as they fly through the Blue Mountain area. Near the southern base of Blue Mountain, you'll find 230 acres known as Memorial Lake State Park. There are a multitude of activities to fill your day here including boating, fishing, hiking and picnicking. A boat rental can be found on-site offering canoes, paddle boats, rowboats, sailboats and sailboards during the summer season. In the winter, enjoy cross-country skiing, ice fishing and ice skating in designated areas. Other nearby state parks include the Joseph E. Ibberson Conservation Area and Swatara State Park.derry township parks and rec
If you're looking for a great balance of man made thrills and natural beauty, Hershey is the place. Step out of the theme parks and into nature's parks on your next vacation and you'll have the best of both worlds!