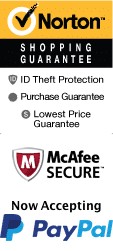 Incredibly Interesting Mount Rushmore Facts
ORDERING INFORMATION
Book by Phone:
1-800-987-9852
Book Online:
Explore interesting facts about Mount Rushmore!
Any visitor to the Mount Rushmore National Memorial is well aware that the site is home to hundreds of interesting facts. The site's rich history goes back far, and there are many things that still surprise visitors today. Here are some of the more interesting facts about Mt. Rushmore to tide you over until you can go on your own Mount Rushmore Tour.
The monument itself is four 60 foot sculptures of presidents George Washington, Thomas Jefferson, Theodore Roosevelt, and Abraham Lincoln. However, the original plan called for full rock sculptures from the heads down to the top of the waists! This original rendition can still be seen at the site in a scale model.
South Dakota's state quarter features not only Mount Rushmore, but a ring-necked pheasant and wheat.
The famous movie North by Northwest ends with features a chase scene atop Mount Rushmore. Park Service refused giving permission to the filmmakers to shoot the scene. Interestingly enough, Mount Rushmore is not a forested plateau, and could not have been used for a chase scene anyways.
Originally the sculpture was to be placed on smaller, granite pillars known as "Needles". However, the sculptor, Gutzon Borglum, decided upon the current location since the Needles were too thin.
The structure was originally intended to only have George Washington, but after the commission was authorized by Congress in 1925, President Coolidge insisted that a Democrat and two Republicans be portrayed as well.
Many worry that Mount Rushmore must erode at an alarming rate, and require an extreme amount of maintenance. However, the actual rate of erosion is only 1 inch for every 10,000 years. Nobody is even paid to clean the monument. The only time it has ever been cleaned is by a manufacturer of cleaning machines, who did it for free.
The Lakota tribe considers the Black Hills to be sacred, which is why many Native Americans still consider the monument controversial. This is also the reason why the Crazy Horse Memorial is being constructed without Federal assistance.
The mountain is named after a New York City Attorney, Charles E. Rushmore, who asked the mountain's name during a business trip in 1885. A miner responded with a smarmy remark that in 1930 would be officially recognized as its name.
For a carving of this size, the low number of injuries reported during its construction is unusual. More so, the fact that nobody died during the 14 years of construction due to accidents.
Travelers interested in resting nearby will find not only the Quality Inn and Hotel Alex Johnson nearby, but also the Rushmore Plaza Holiday Inn and Super 8 all within approximately 2 miles of the monument.
If you're planning a trip to South Dakota, find fun things to do and great places to stay. Enjoy these interesting facts about Mt.Rushmore!