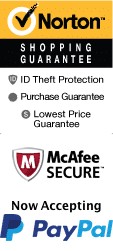 Helpful Mount Rushmore Area Vacation Information
ORDERING INFORMATION
Book by Phone:
1-800-987-9852
Book Online:
The greater Mount Rushmore area draws history buffs by the millions each year. The area is made up of the cities of Keystone, Rapid City, Deadwood, Hot Springs, and Spearfish. Each of these towns add their own special touch to the overall beauty and history of the Black Hills. With national monuments, historical landmarks and mining towns, the Black Hills area is perfect for anyone interested in the history of the Wild West. There are so many outdoor activities that are perfect for any getaway that you have planned, and you're sure to find a great hotel near anything you are wanting to do!

Keystone City Info:
Land Area: 2.9 sq. miles
Number of radio stations in the greater Mt Rushmore area: 13 AM; 18 FM
Number of television stations: 11

Keystone Weather and Climate:
Average daily temperature — Jan: 24?F; July: 68?F
Average annual rainfall — 21.3 inches
Average annual snowfall — 30.8 inches

Distances to other Metropolitan Areas from Keystone:
Lincoln, NE — 601 miles
Salt Lake City, UT — 644 miles
Jefferson City, MO — 887 miles
St. Paul, MN — 632 miles
Denver, CO — 389 miles
Dallas, TX — 1,095 miles
San Francisco, CA — 1,380 miles
Oklahoma City, OK — 894 miles
Washington, DC — 1,635 miles

Mount Rushmore Area Safety Phone # and Major Hospitals:
Ambulance: 911; Police: 911; Fire: 911
Custer Community Hospital (about 17 miles) Address: 1039 Montgomery Street, Custer SD, United States, 57730
Phone: 605-673-2229
HIS PHS Indian Hospital (about 20 miles)
Address: 3200 Canyon Lake Drive, Rapid City, SD, United States, 57701
Phone: 605-348-1900

Mount Rushmore Area Top Tourism Draws and Seasons:
Mount Rushmore
Crazy Horse Memorial
Black Hills
Devil's Tower
Deadwood
Hot Springs
Pine Ridge Indian Reservation
Wall Drug
Badlands National Park
Jewel Cave National Monument
Wind Cave National Monument
Custer State Park
Sturgis Motorcycle Rally

Mount Rushmore Major Shopping Areas:
Alex Johnson Mercantile — Rapid City
Rushmore Mountain Taffy Shop — Keystone
Keystone Country Store — Keystone
Stage Coach Gifts — Deadwood

Mount Rushmore Major Dining Areas:
Keystone
Rapid City
Deadwood

Mount Rushmore area Famous Landmarks & Historic Places:
Mount Rushmore
Crazy Horse Memorial
Wall Drug Store
Black Hills Central Railroad
Ice Cave
Dinosaur Park
Harney Peak Lookout
Rapid City Historical Museum
Badlands National Park
Bear Butte State Park
Black Hills Mining Museum
Black Hills Petrified Forest
Custer State Park
Jewel Cave
Wind Cave
Wounded Knee Historical Site

Mount Rushmore area Famous Natives and Residents:
Calamity Jane
Wild Bill Hickok
Sitting Bull
George Armstrong Custer

Notable Moments in Black Hills History:
1874 — George Armstrong Custer arrives in Black Hills area and finds gold
1875 — Gold Rush begins
1876 — Deadwood becomes a prospecting town
1876 — Wild Bill Hickok was killed in Deadwood
1927 — President Calvin Coolidge dedicates Mt. Rushmore
1972 — Rapid City floods kill more than 200

Interesting facts about the greater Mt Rushmore area:
Mount Rushmore features the faces of George Washington, Thomas Jefferson, Theodore Roosevelt and Abraham Lincoln.
Fossilized remains from more than 50 million years ago have been found in the petrified wood forest.
Tom Brokaw of NBC graduated from Yankton High School and the University of South Dakota in South Dakota.
More than 1,500 free-roaming bison graze in Custer State Park.
Jewel Cave is the third longest cave in the world with more that 120 miles of surveyed passages.
When complete, the Crazy Horse mountain carving will be the world's largest sculpture.
Badlands National Park is home to the world's richest Oligocene epoch fossil beds dating between 23 and 35 million years old.
Harney Peak is the highest point in the United States east of the Rockies at 7,242 feet above sea level.
The world's largest concentration of wooly mammoth bones discovered in their primary environment is at the Mammoth Site of Hot Springs.
The largest underground gold mine is the Homestake Mine in Lead.

Keystone Population and Demographics:
City of Keystone Population — 311 (as of the 2000 census)
Male - 147 (47.3%)
Female - 164 (52.7%)
White — 93.2%
American Indian and Alaska Native — 2.9%
Hispanic — 3.5%
Two or more races — 2.3%
Median age — 41.1 years
Median household income - $26,406

Mount Rushmore Area Colleges and Universities:
South Dakota School of Mines and Technology
Black Hills State University
Chadron State College