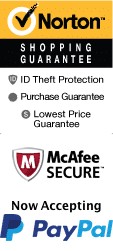 Passion Play Weekend Getaway
Sometimes you just need a break, and the beautiful city of Eureka Springs has a ton of amazing options for enjoying some time off with this Passion Play Weekend Getaway!
The Great Passion Play has long been a staple of Eureka Springs entertainment. It is a wonderful way to learn about the life of Jesus Christ while soaking up quality entertainment in the city. As well as offering the Passion Play, Eureka Springs is also home to notable activities such as tram tours, hot springs, and family-friendly activities like mini-golf and sightseeing. Enjoy dining, shopping, sightseeing, and more when you visit this beautiful Arkansas hub.
>>MORE: Things to Do in Eureka Springs
About the Passion Play Weekend Getaway
This awesome Eureka Springs vacation gives you to see the Passion Play at your own leisure. It includes lodging and the 70-Minute Guided Downtown Eureka Springs Walking Tour.
About the Included Walking Tour
Follow your tour guide on a fantastic walking tour of Downtown Eureka Springs, AR. Among the things you'll visit are Basin Spring Park, the Historic Downtown, and Main Street. Along the trip, learn about the history and culture of this famous location.
You will also have the option to add-on some of the other amazing attractions in the area, including seeing the amazing Christ of the Ozarks Statue, which stands 67 feet high with a 65 foot armspan; the Bible Museum, containing over 7,000 bibles in 625 languages; or walk through a life-sized replica of the Eastern Gate in Jerusalem, and many, many more.
About the Included Lodging
So get ready for an amazing vacation, because in addition to the Passion Play you'll also receive two night's lodging at the property of your choice. You'll be able to relax and enjoy a great trip, so book the Passion Play Weekend Getaway Package today!
>>MORE: Eureka Springs Top Rated Hotels
Escape the hustle and bustle of every day life with a trip to the gorgeous city of Eureka Springs. Here, guests will be able to choose from a variety of great hotels. This vacation is the perfect way to enjoy some fun and quality time in Eureka Springs, AR!
Frequently Asked Questions:
---
---
---
Customize a package with this form: