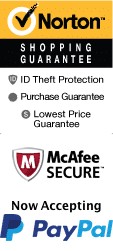 Hilton Garden Inn Wisconsin Dells
101 East Hiawatha Drive Wisconsin Dells , WI 53965
1-800-987-9852
Chat Now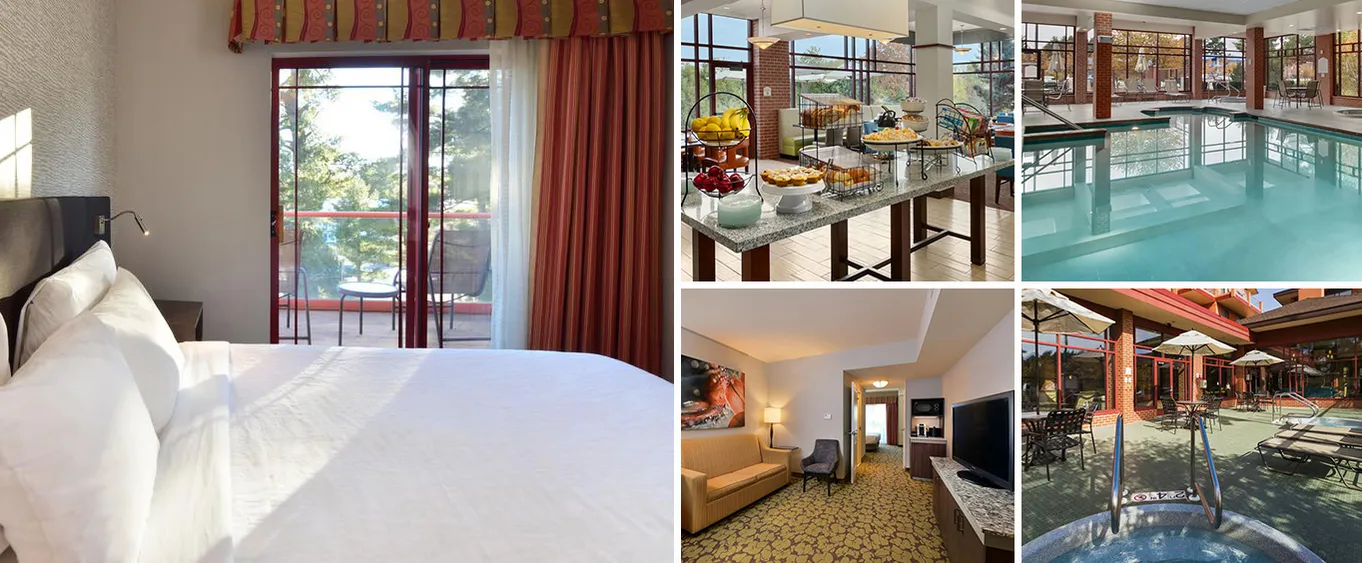 About the Hilton Wisconsin Dells
If you're looking for an affordable but still convenient hotel in the heart of the Dells, the Hilton Garden Inn Wisconsin is the right place for you. Located off the main road in the Dells, the hotel features 128 air-conditioned rooms with kitchenettes and Keurig coffeemakers. The property also has an indoor pool and an attractive breakfast room, but you won't get free passes to the area's water parks. This hotel is located in the heart of the Dells and is within walking distance of a rafting tour and the Upper Dells Boat Tour. The Hilton Garden Inn is also convenient for exploring Arbor State Park, Mirror Lake State Park, and Noah's Ark Waterpark. The hotel is a comfortable, well-appointed choice that also has in-suite parking. The Hilton Garden Inn Wisconsin-Dells has 128 rooms and is ideal for families with two or three children. If you are traveling with kids, you might want to book a room in a parking lot side room to ensure that you can enjoy your time in the waterpark. While you're there, you'll also want to take advantage of the free shuttle that runs on weekends. The hotel's parking lot is convenient, and there's a shuttle bus available for your convenience. The lobby is decorated with an earth-tone palette and features brick walls and dark brown wicker chairs. Guests at the Hilton in Wisconsin Dells can enjoy a relaxing stay with free parking. Located in the town center, the hotel is near the Tom Bartlett Exploratory and Noah's Ark Waterpark. The hotel has 128 air-conditioned rooms with flat-screen televisions, complimentary WiFi, and refrigerators and microwaves. The hotel's restaurant, Garden Bar and Grille, serves breakfast and dinner and provides daily housekeeping services. Guests can enjoy the amenities of the Hilton Garden Inn Wisconsin Dells. The hotel has an indoor pool and 4 spa tubs. There's also a cafe and a bar/lounge. All rooms are equipped with cable TVs, free wired Internet, and refrigerators. In addition to these, the hotel has complimentary self-parking and wireless internet access. There are also several restaurants in the area. Guests can take part in many activities during their stay in the Dells. You can visit the world-famous Noah's Ark Waterpark, take part in an adventure golf course, or enjoy a picnic on the beach. The Hilton Garden Inn's restaurant serves American fare and has four spa tubs. All of its rooms are air-conditioned, featuring flat-screen TVs with cable channels. Most rooms also have refrigerators and microwaves, free local phone calls, and irons. The Hilton Garden Inn Wisconsin Dells offers 128 air-conditioned rooms. The rooms are furnished with microwaves and refrigerators, and there's a work desk in every room. There's also free WiFi in the public areas. There's even a casino shuttle for you to get to the casino easily. The hotel is located close to many attractions and is convenient for both business and pleasure. The staff is friendly and ready to help you.
Reviews

James Dabroski
Waukesha, WI
✓
Verified Traveler
Very nice and clean. Would stay there again in a heartbeat.
Location Highlights
Nestled in the heart of Wisconsin Dells, the Hilton Garden Inn offers a perfect retreat for travelers seeking comfort and convenience. The hotel is surrounded by an array of shopping options, ranging from the largest grocery stores to quaint boutiques. For those seeking a quick bite or a refreshing drink, convenience stores and gas stations are a stone's throw away. A must-visit restaurant is Moosejaw Pizza & Dells Brewing Co. , which is famous for its award-winning pizzas and craft beers. Water enthusiasts can head to the nearby Noah's Ark Water Park, or indulge in a scenic boat tour of the stunning Wisconsin River. Adventure lovers cannot miss the thrilling Wisconsin Dells Zipline adventures. With its prime location and endless attractions nearby, the Hilton Garden Inn is an ideal base for your Wisconsin Dells vacation.
Book Now!