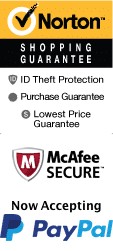 Wisconsin Dells Vacation Weather
Wisconsin Dells is a popular vacation destination at all times of the year-- featuring four distinct seasons and plenty of activities for each, the Dells make for a fun, unforgettable getaway! Plan the perfect vacation by checking the weather in the Dells.

Wisconsin Dells Summers
Summer in the Dells brings warm temperatures, perfect for enjoying the area's outdoor attractions and recreational activities. With more than 100 family-oriented attractions, as well as the Great Circus Parade and Festival in June, Wisconsin Dells is a favorite family vacation destination. Daytime highs during June, July and August are in the upper 70s and lower 80s, with overnight lows in the 50s. August is the rainiest month, but only receives 4.6 inches of rain. Summer visitors in the Dells are comfortable in short-sleeved shirts and either shorts or long pants; it is also a good idea to pack a lightweight jacket for cool evenings.
Wisconsin Dells Falls
As summer draws to a close in Wisconsin Dells, the entire area becomes a natural work of art, with colorful fall foliage lining the river banks. Photographers love to capture the vivid colors, and adventurous types enjoy hiking, riding the famous Ducks, or taking a boat tour. October also celebrates the season with the Autumn Harvest Fest. Daytime highs during September remain in the 70s, but by October and November, the air cools considerably, with highs in the 40s and 50s. Fall evenings can be chilly, so visitors will want to bring sweaters and long pants, as well as a jacket or lightweight coat.
Wisconsin Fells Winters
Winter comes to the Dells, and with it, plenty of snow for winter sports and recreation, like snowshoeing, cross country skiing, or snowmobiling on the 80 miles of snowmobile trails! For those visitors who want to escape the snow, Wisconsin Dells also has the largest concentration of indoor waterparks anywhere, providing an active outlet in the middle of winter. Daytime highs during winter are between 25 and 31 degrees, while nighttime lows are 4-11 degrees Fahrenheit. Visitors should pack plenty of sweaters, pants, warm socks, as well as boots, scarves, hats and gloves.
Wisconsin Springs
When the snow begins to melt in March, the Dells heat up for spring break. Make sure to look at lodging choices early to book your hotel in time during this busy season. March and April are still cool, with highs in the 40s and 50s, but by May, the average daytime high is 70 degrees. Those wanting a fun spring break destination come to the Dells to enjoy the numerous indoor waterparks. During May is the Automotion Auto Show, drawing thousands of visitors who want to see specimen cars from all time periods.

Be sure to check out the current conditions and forecast in Wisconsin Dells and book a vacation package for this beautiful city today!