Upper Dells Boat Tour
Upper Dells dock , 107 Broadway Wisconsin Dells, WI 53965 |
1-800-987-9852

Learn of the unique history and geographic beauty of Wisconsin Dells as you experience swallow nests, trees, ferns, flowers and legends native to the Wisconsin River with the Upper Dells Boat Tour.
Details

The tour lasts approximately 1 hour.

Appropriate for All Ages

Handicap Accessible

Both Cameras and Video Cameras are Permitted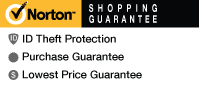 Description
This history-rich jet boat tour feature two scenic shore landings at Stand Rock - the 'trademark of the Dells' - and Witches Gulch, a glen that features mysterious passageways such as Spooky Lane. At Stand Rock, boat passengers can watch a specially trained dog leap the five-foot chasm from the main cliff to the rock ledge. The demonstration commemorates the world's first stop-action photo taken by famous Dells photographer H.H. Bennett in 1888.
Tour guides will also tell the ancient tales of Native American spirits and legends as well as inspiring true stories about some of the noteworthy tribal members who made the Dells their home for centuries.

WISCONSIN DELLS WI
HOTELS & VACATION PACKAGES
MOST POPULAR THINGS TO DO
IN WISCONSIN DELLS WISCONSIN