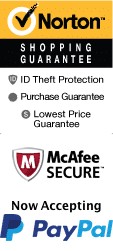 Lower Dells Boat Tour
Junction of Hwys 12, 13 and 16 Wisconsin Dells, WI 53965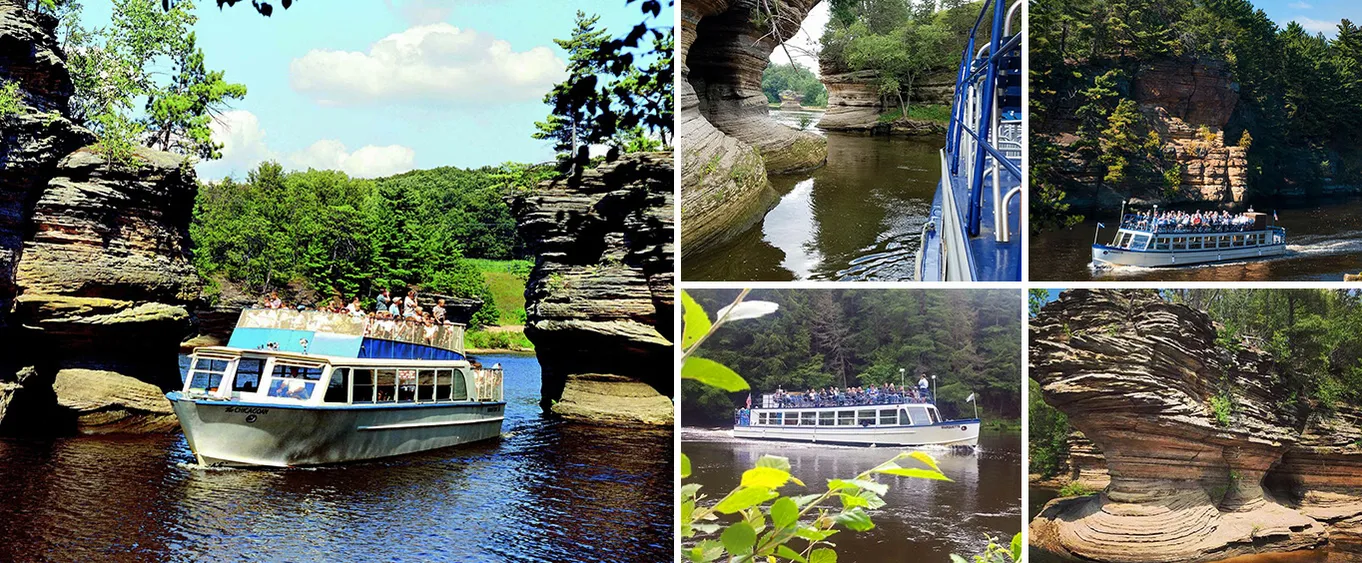 Having began around 150 years ago, the Wisconsin Dells area attracted travelers from all over the world where they could participate in embarking upon an extremely memorable sightseeing cruise along the waters of the picturesque Wisconsin River. People would actually pay to navigate one of the boats in order to see these natural landforms! As time went on and on, steam-powered paddleboats were introduced, and went on to transform into the famed double-decker ships that this excursion utilizes today. Every year, these vessels carry visitors along the well-known landmarks of the Dells that tower above each side of the rivers edge. This venture is one hour long and masterfully permits you to see the same points of interest that people have been coming to the Dells to see for the past 150 years!
Take a respite from all of the water slides and famed productions to
see what made the Wisconsin Dells famous
. As you de-stress on the deck, your knowledgeable guide will entertain you and tell you information about the rock formations as you pass them. They will tell you Native American legends surrounding the landscape. You'll see natural vistas, unbelievable rock formations, vegetation, caverns, and water channels. This tour route allows you to see some of the Dells' most famous rock formations including Rocky Islands, Hawk's Bill, and the Baby Grand Piano. The blended combo of sight and hearing the fables of the past will make your imagination run wild and you'll truly understand why this area has been so popular for so long. Book one of these boat tours in Wisconsin Dells for a remarkable time!
You will be taken in one of the 17 two-level vehicles. This permits you to harbor inside away from the sunshine or on top of the ship to get the best view possible! No matter where you decide to view the world around you, you'll be able to hear the captain and their helfpul and intriguing narration! One of these Wisconsin Dells Boat Rides is the perfect addition to any
getaway
.
boat tours wisconsin dells boat ride wisconsin dells
Reviews

Jennifer Severson
Brooklyn Center, MN
✓
Verified Traveler
Couldn't go on our scheduled tour due to water levels being too low. We instead went on the duck tours, which was enjoyable for my boys and husband who had never been.

Amanda

✓
Verified Traveler
This is a great tour. It was great to learn how everything was formed and to see a new side of nature.

Holly
Springfield Mo
✓
Verified Traveler
This sounds like so much fun i would love to go. I have heard a lot about the wisconsin dells the are very interesting

Kristy

✓
Verified Traveler
"Wisconsin is a beautiful place to visit!"
Wisconsin is a beautiful place to visit! Really want to go back!
Frequently Asked Questions for Lower Dells Boat Tour:
What methods of transportation does the Lower Dells Boat Tour use?

You will ride in a two-level boat.

Approximately how long does the Lower Dells Boat Tour last?

The tour lasts one hour.

For what ages is the tour appropriate?

It is appropriate for all ages.

What type of dress & footwear are recommended?

There is no dress code, just dress comfortably!

Where does the Lower Dells Boat Tour depart from?

Lower Dells Dock @ 750 Highway 12 Wisconsin Dells, WI 53965

Is photography / video recording allowed on the Lower Dells Boat Tour?

Of course! Don't forget your camera.

Is there parking available?

There is plenty of parking at the dock.