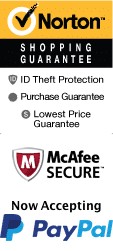 Bello's Circus Extreme Variety Show
Click for More Information

Exclusive Online Offer: 1 Free Child per 1 Paid Adult
(Must purchase in advance online or toll-free at 1-800-987-9852)
564 Wisconsin Dells Pkwy S Baraboo, WI 53913
1-800-987-9852
Chat Now
Get ready for a magnificent evening of incredible acts and plenty of fun with tickets to the Bello's Circus Extreme Variety Show. This thrilling production will have guests at the edge of their seats as they watch incredible feats before their very eyes.
About the Show
Bello's Circus Extreme Variety Show brings all of the energetic elements of a variety show and combines them with thrilling acrobatics and plenty of fun. Guests will watch in awe as acrobatics complete tricks in front of them ranging from somersaults to comedy routines. You will see everything from death-defying motorcycle stunts to aerial acts, fire-eating, juggling, and spectacular magicians. All of this is combined with side-splitting comedy that will have you in stitches.
About Bello Nock
The show was created by Bello Nock, who is a former Ringling Brothers Circus star. He is known for some of the most death-defying escapes and stunts. Holding an impressive 16 Guinness World Records, he is certain to impress. He holds the World Record for the longest unsupported tightrope walk and has completed an insane stunt above the Statue of Liberty. Having performed on Broadway, with the Ringling Circus, and at places like Madison Square Garden, it is no surprise that his show brings some amazing elements!
Puppy Pals

: This show features adorable animal tricks that will delight and awe. The show gained a quarterfinal spot on America's Got Talent, and it is sure to impress. You'll watch the animals complete heartwarming tricks that will entertain guests of all ages. This adorable aspect of the show is perfect for the kiddos.
Spinning Wheel of Wonder

: This stunt is certainly something to behold. Watch as Annaliese Nock, Bello's own daughter, performs two amazing stunts. Watch an intense escape trick before feasting your eyes upon the Spinning Wheel of Wonder. Annaliese has the honor of being the Guinness World Record holder for completing the most somersaults in a minute inside this spinning wheel.
Motorcycle Globe of Death

: At the incredible finale, guests will witness literal death-defying stunts. During the Motorcycle Globe of Death act, three cyclists will ride motorcycles around each other, narrowly missing one another with each terrifying loop. This incredible spectacle features special LED lighting for even more intensity!
With so many amazing things to see in the Wisconsin Dells, it can be difficult to choose what you want to see and do. Don't pass up on tickets to Bello's Circus Extreme Variety Show, which features some of the most interesting and astonishing feats! With tons of tricks, comedy, magic, and adorable animals, this is the perfect show for the entire family. Combine it with other Wisconsin Dells attractions or hotels for an unforgettable trip.
Frequently Asked Questions for Bello's Circus Extreme Variety Show :
Approximately how long is the Bello's Circus Extreme Variety Show ?

It lasts approximately 2 hours.

In what theater is the show held?

The Palace Theater.

What type of parking do you have?

Parking is free.
Book Now!

Exclusive Online Offer: 1 Free Child per 1 Paid Adult