From top restaurants to stunning vistas, Lake Tahoe is filled with fun and adventure!
As the No. 1 Clearest Lake in the United States, Lake Tahoe offers a wide variety of adventures for visitors. The views are magnificent, the local shopping is fun, and the food is delicious. From taking in the sights at Emerald Bay to whitewater rafting on the Truckee River, you can explore it all for the best vacation at Lake Tahoe.
Lake Tahoe is not only the clearest lake in the country, but it is also the largest alpine lake on the continent of North America! Take a trip to this sparkling lake to take part in awesome recreational activities from cruises to water sports and skiing!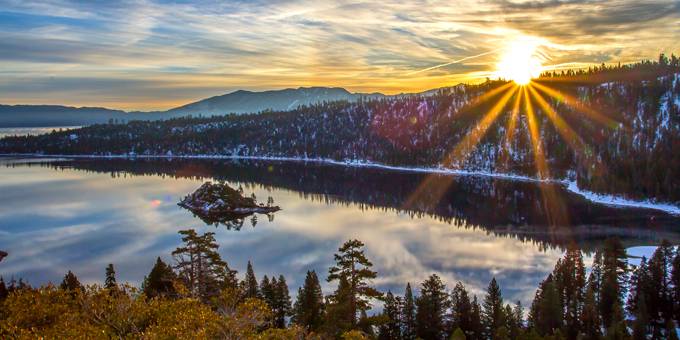 1. Emerald Bay State Park[1]
Known for its startling blue-green color, Emerald Bay is a shallow bay on Lake Tahoe's west shore; made all the more striking by the perfect dot of Fannette Island, the only island in the lake. This beautiful area has a rich history, and it has been designated both a National Natural Landmark in 1969 and an underwater State Park in 1994. Many trails in the area give access to the bay, including the Rubicon Trail which wraps around the edge of the lake. Visitors can also take one of the many cruises that offer a firsthand view of the lake's shimmering waters.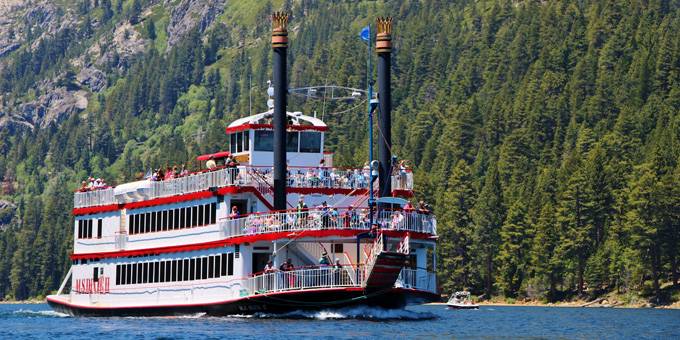 Hop aboard this 500-passenger award-winning cruise ship for the most stunning views of Lake Tahoe. The M.S. Dixie II is the largest cruising vessel in South Lake Tahoe. This climate-controlled ship will take you on an enchanting trip from Zephyr Cove Resort & Marina to Emerald Bay and around the lake. Snap photos of the mountains, Fannette Island, and more while you learn the history and geology of the area, and then enjoy a nice meal. The M.S. Dixie II is available for daytime cruises, dinner cruises, and private charters.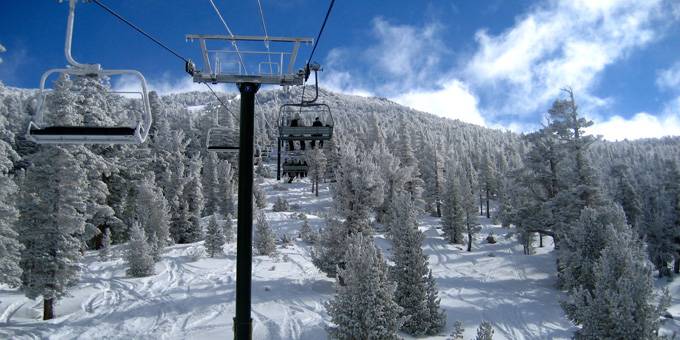 3. Heavenly Mountain Resort[2]
Forge your own path through the rocky terrain with the endless skiing options at Heavenly Mountain Resort. The resort spans across 4,800 acres with incredible views of the lake below. Skiers can race across 34 miles of wide-open groomed cruisers and 1,600-foot plunges. Ride up the Heavenly Mountain Gondola for a 2.4-mile trip with panoramic views of Lake Tahoe that will leave you breathless. Make sure to stop for photos at the Observation Deck, and once at the top, you can take the Tamarack Express chairlift for more sights and fantastic trails. While at the resort, stop by Heavenly Village to purchase supplies like sunglasses, bathing suits, hiking gear, skiing gear, and more.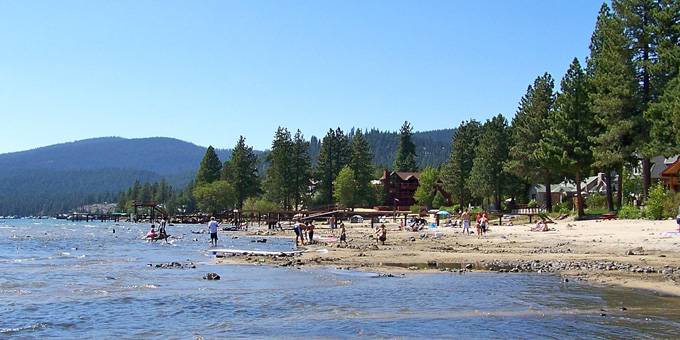 4. Kings Beach[3]
Named for card shark Joe King, this beautiful sandy beach is the perfect place for utter relaxation on your vacation. With a signature downtown public beach, Kings Beach spreads out under the rays of the sun and is full of interesting shops, restaurants, and street vendors. Along the beach, you can check out many awesome activities like the Kings Beach Miniature Golf Course, the fantastic kids playground at the State Recreation Area, the Old Brockway Golf Course which has more than 3,400 yards of quality golfing to experience, a myriad of shops for bike rentals, several wellness centers, a few art galleries, and more.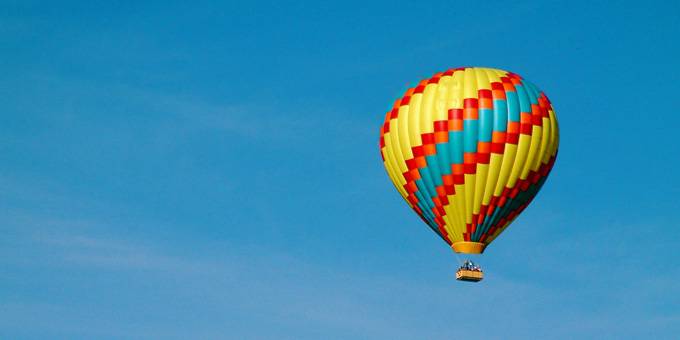 5. Lake Tahoe Balloons[4]
Take an adventure in a hot air balloon and enjoy fantastic views of the lake and area with Lake Tahoe Balloons, home of the Tahoe Flyer, the world's only U.S.C.G. certified balloon launch and recovery vessel. Your adventure begins shortly after sunrise, allowing for the best views of this alpine setting's natural beauty. The experienced and knowledgeable pilot will act as your guide, showing you local points of interest and Tahoe's extraordinary beauty as you soar skyward with magnificent panoramic views. This four-hour trip will show you Emerald Bay, Fallen Leaf Lake, Cascade Lake, and the Desolation Wilderness. Afterward, enjoy a champagne toast with mimosas and snacks as you return to the marina.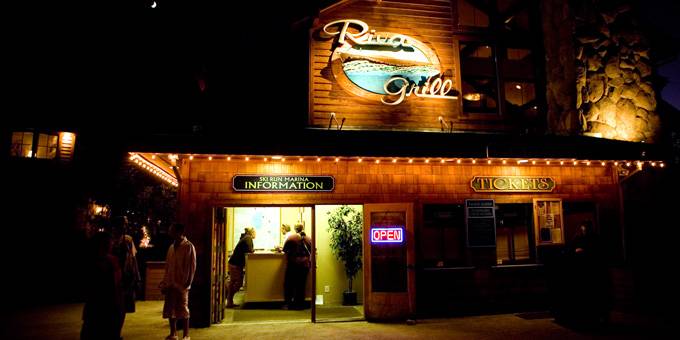 6. Riva Grill[5]
Located at the Ski Run Marina, Riva Grill has offered the best food, service, and lakeside views in Tahoe since 1998. Named after the renowned Riva Runabout, which was built by one of the world's most famous manufacturers of wooden boats, this lakeside restaurant has expansive indoor and outdoor seating for 500 guests. The 3,000 square-foot deck overlooks the lake, and the floor-to-ceiling windows provide all guests with an epic view of the Sierra Nevada Mountains. Enjoy a delicious meal and make sure to try their signature world-famous Wet Woody Cocktail, a tasty mixture of rum and fruit juice.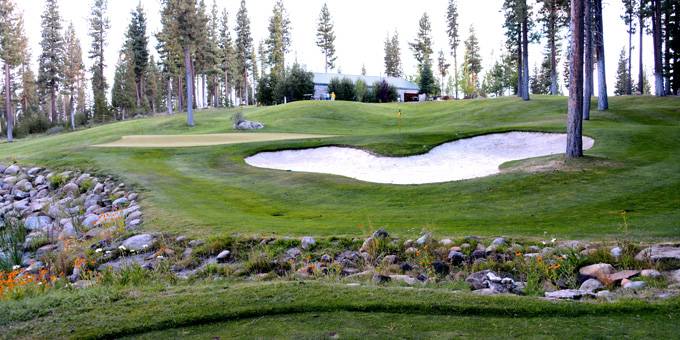 7. Coyote Moon Golf Course[6]
This challenging golf course offers all levels of golfers an enjoyable game across 250 acres of secluded rolling hills surrounded by towering pines, huge granite outcroppings, beautiful wildflowers, and Trout Creek. Designed by former PGA Tour player Brad Bell, Coyote Moon Golf Course is one of the finest mountain golf experiences in the country. The course is located in the historic town of Truckee, California, just minutes away from the shores of Lake Tahoe.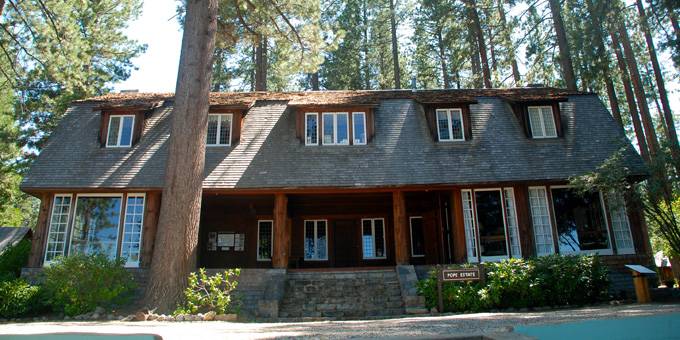 8. Tallac Historic Site[7]
During the summer months, the Tallac Historic Site opens the Baldwin Estate, the Pope Estate, and Valhalla to visitors. Here, you can take a self-guided tour of the multiple estates, stroll through the gardens, explore the museums, and even watch a blacksmith in action. The exhibits within the property offer the chance to experience the days of yesteryear and see what life at Lake Tahoe was like as you meander through time.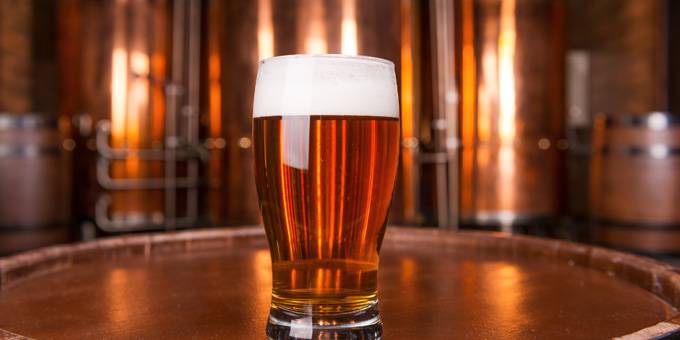 9. Tahoe Brew Tours[8]
Explore the Tahoe Basin with a local guide on the Tahoe Brew Tours, and discover the local brews and rich history of the Sierra Nevada region. The tour stops at three different breweries where visitors can take behind-the-scenes tours and speak with brewmasters who will recount local myths and legends of the people who first lived in the Sierra Nevadas. Experience Tahoe like a local and share a few beers with friends as you learn about the region.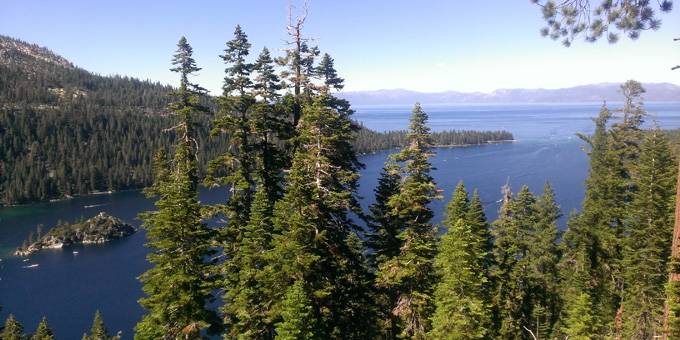 10. Inspiration Point Vista
For the best views of Emerald Bay, Fannette Island, and Vikingsholm Castle, make sure to stop at Inspiration Point Vista, which towers 600 feet above Lake Tahoe. Set in the beautiful tall pines overlooking the bay, this vista point offers wheelchair-accessible paths for all viewers. You can meander along the lakeside trails for up-close views during your stop, and make sure to bring your camera to take photos of Tahoe's shimmering waters.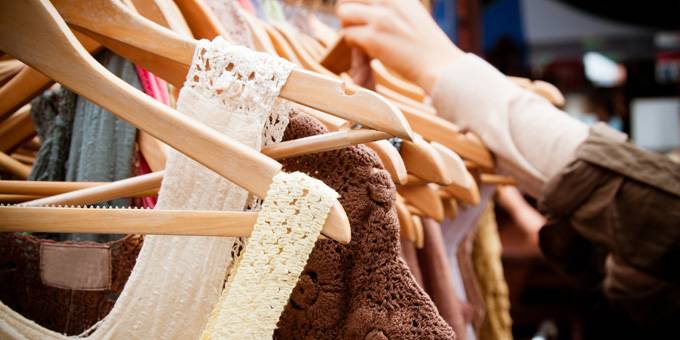 11. Cobblestone Center[9]
Located in Tahoe City, California, on the northwest shore of Lake Tahoe, the Cobblestone Center is North Tahoe's most distinctive shopping village. This gathering of European-themed buildings offers a variety of businesses for locals and visitors, complete with a central clock tower. Enhance your Tahoe experience with lunch at the Tahoe Mountain Brewing Company, enjoy a movie at the Tahoe Art Haus & Cinema, and browse through unique retail stores for local handmade products, new ski gear, clothing, and more.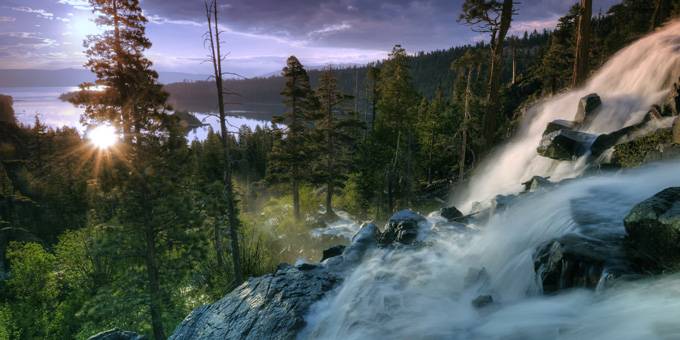 12. Lower Eagle Falls
Extending 140 feet above Emerald Bay, Lower Eagle Falls is an awesome and incredible waterfall with two large drops. Lower Eagle Falls is best seen in the spring as the mountain snow melts. The waterfall is divided into two sections, an upper section that measures 58 feet and a lower section that measures 82 feet. It can be reached by a trailhead at the Emerald Bay State Park or by climbing down the rocks from the roadside at the brink of the falls. This second, quicker route provides fantastic views, but the trip is rather dangerous and those who choose to take this route must be careful.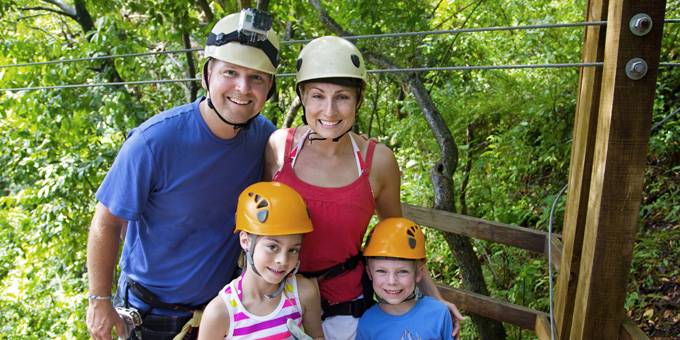 13. Tahoe Treetop Adventure Park[10]
As the first Aerial Adventure Park in California, the Tahoe Treetop Adventure Park is the best place for California ziplining and exploring adventure rope courses. This year-round adventure park is comprised of a series of courses that link tree platform to tree platform using a variety of bridges and ziplines. You can travel through the forest on this aerial trek, which will take you anywhere from 15 to 50 feet up in the air. With more than 50 platforms and bridges, the Tahoe Treetop Adventure Park is suitable for people of all different levels of skill and athleticism.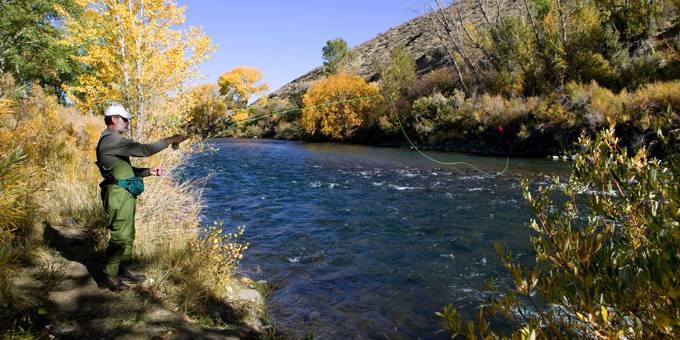 14. Tahoe Fly Fishing Outfitters[11]
Fishing opportunities at Lake Tahoe are bountiful, and Tahoe Fly Fishing Outfitters makes it their mission to provide you with a selection of fly-fishing equipment and supplies for a great fishing experience in Tahoe. The friendly guides on staff will lead you to the best waters for each season, and this full-service shop can outfit you with the right gear and information to make your fly-fishing experience a true adventure.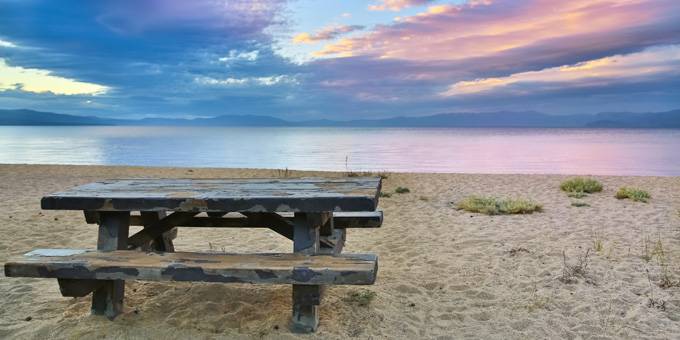 15. Pope Beach[12]
Pope Beach extends three quarters of a mile along the edge of Lake Tahoe for some of the most beautiful views of the lake and the Sierra Nevada Mountains. This beautiful sandy beach allows for excellent swimming and picnicking opportunities, and kayak rentals and food concessions are available on-site. For those interested in riding their bicycles, the Pope/Baldwin bike path is easily accessed from this lovely beach.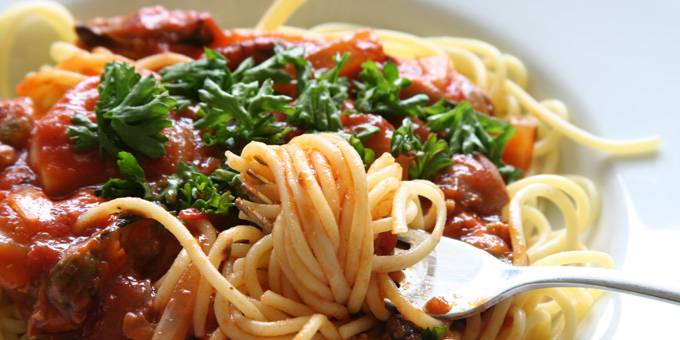 16. Evan's American Gourmet Cafe[13]
Nestled in a vintage Tahoe cabin, surrounded by towering pines, Evan's American Gourmet Café is one of South Lake Tahoe's finest restaurants. Evan's features a blend of cuisine styles from around the world using fresh, handpicked ingredients and has an extensive wine list featuring exclusive selections from California and the Northwest. With professional and friendly service and delicious desserts created by the master pastry chef, Evan's is truly the best American gourmet café.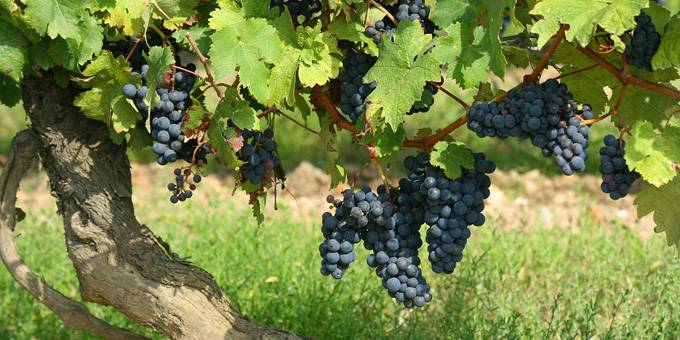 17. Hawk and Horse Winery[14]
This small, family-owned and operated vineyard is located in the Red Hills of Northern California and produces handcrafted wines in very small lots. Hawk and Horse Winery offers guests Wine Tours and Ranch and Vineyard Tours hosted by owners Mitch and Tracey Hawkins or one of their friendly staff members. You can sample the award-winning wines, enjoy exhibits of the biodynamic farming practices, and view lush horse pastures from the patio. Tour the historic ranch for views of Scottish Highlander cattle and picturesque mountain vineyards, or meet their American Saddlebred horses and American Quarter horses. Be sure to grab a bottle of wine before you leave!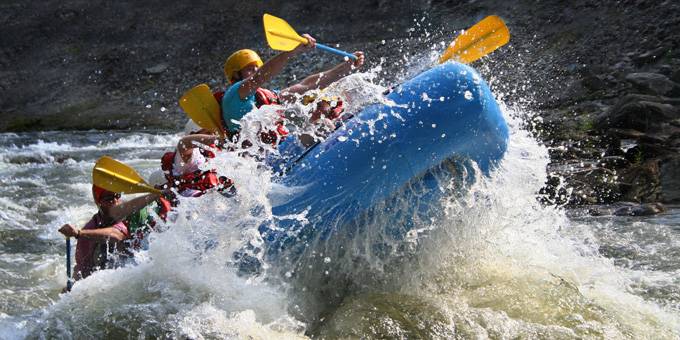 18. Tahoe Whitewater Tours[15]
Join Tahoe Whitewater Tours for the best whitewater experience in Lake Tahoe. Since 1994, Tahoe Whitewater Tours has been helping guests create lasting memories with a stunning whitewater adventure. Rafting, kayaking, and float tube adventures take you past beautiful mountain scenery and meandering meadows for some good, old-fashioned fun. Whitewater Tours' knowledgeable and friendly staff will help give you an unrivaled experience in Tahoe.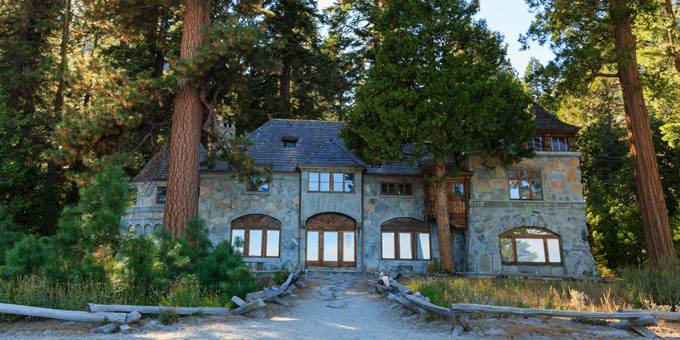 19. Vikingsholm[16]
Designed to complement the magnificent natural surroundings of the lake and mountains, Vikingsholm Castle was completed in 1929 and was an exceptional summer home for its owner and her guests for 15 years. The castle and its surrounding lands were donated to the State of California in 1953. Now part of the Emerald Bay State Park, Vikingsholm is one of the finest examples of Scandinavian architecture in the United States. While the scenery can be enjoyed year-round, the house is open for guided tours from Memorial Day to the end of September.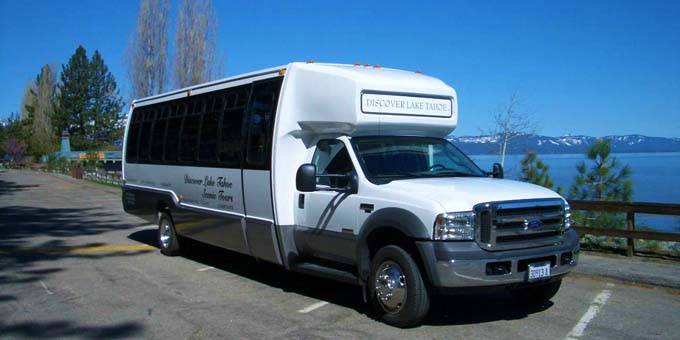 Hop on this luxury shuttle bus for a narrated tour of beautiful Lake Tahoe and Squaw Valley, led by a longtime local tour guide. This informative and interactive trip gives you ample opportunity to capture the beauty of Emerald Bay, Squaw Valley, Rubicon Point, Sand Harbor, and more. Halfway around the lake, the tour stops in Tahoe City at the Boatworks Mall, where you can enjoy the waterfront restaurants for lunch and shopping.
Which of these stunning locations and activities would you like to add to your Tahoe vacation itinerary? Let us know in the comments, and be sure to Like and Share this with your friends!