From the ocean to the Everglades, this tropical paradise has plenty to see and do!
With beautiful beaches, fantastic weather, plenty of wildlife, fun theme parks, and fantastic food, it's no wonder that Florida is an extremely popular destination for vacationers and snowbirds alike. Whether you've been to Florida a thousand times or you're headed there for the first time, there are some classic experiences that simply shouldn't be missed on this southern peninsula. Next time you're in the Sunshine State, check out some of these fabulous experiences for a vacation you won't soon forget!
The Sunshine State is home to a plethora of amazing attractions, landmarks, and vacation destinations. Do not miss out on all of the fun, from the great theme parks like Disney World and Universal Studios, to the Florida Everglades and gorgeous white sand beaches. There are so many amazing things to see and do!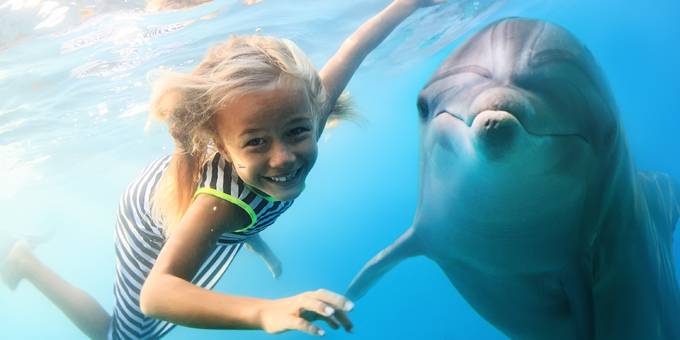 1. Swim with dolphins at Discovery Cove[1]
Orlando, FL
There are plenty of adventures waiting for you at Discovery Cove including the opportunity to swim with dolphins or fish, play with cute sea otters, and feed tropical birds.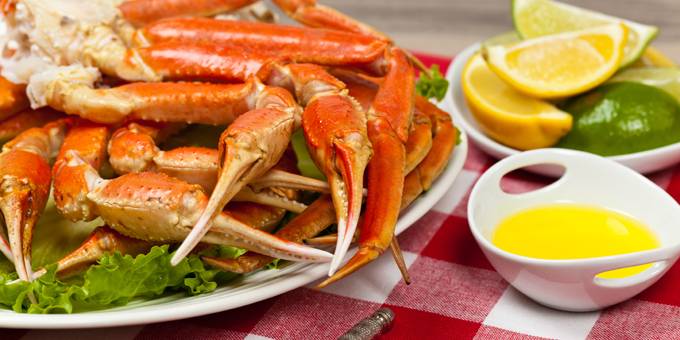 2. Have some delicious crab at Bayou Bill's Crab House[2]
Panama City Beach, FL
From delicious and unique chargrilled oysters to succulent snow crab legs, Bayou Bill's Crab House is a local favorite and features some of the best and most original seafood tastes in Florida.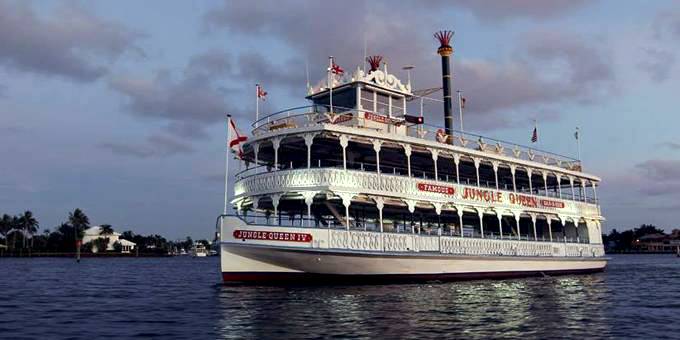 Ft. Lauderdale, FL
Ride through Florida's waterways in style on the Jungle Queen Riverboat. This gorgeous ship offers plenty of amenities and chances to see the beauty of the Sunshine State from the water. Various cruises are available including lunch cruises, dinner cruises, and a sightseeing cruise.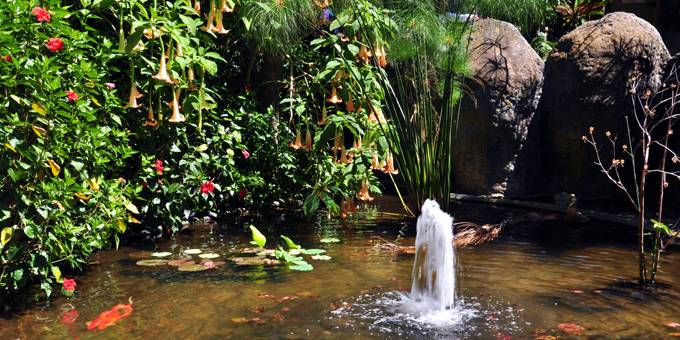 4. Explore the beauty of the Sunken Gardens[3]
St. Petersburg, FL
Walk the hidden paths, see stunning exotic plants, and gaze at the sparkling waterfalls of this tropical paradise. The Sunken Gardens are a spectacular living museum and home to some of the oldest tropical plants in the area.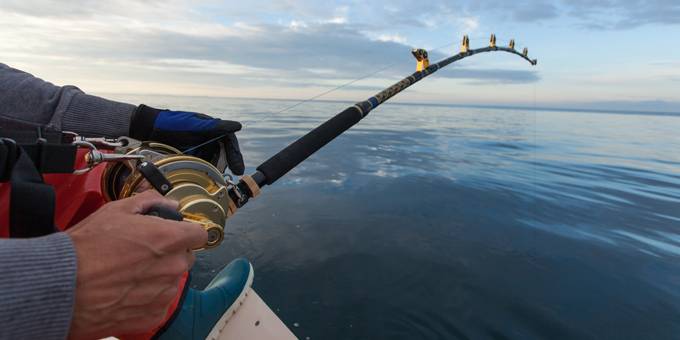 Book a charter and spend the afternoon trying to catch the big one! Most charters include the proper licenses and experienced guides who will help you catch any of the dozens of fish that call Florida waters home.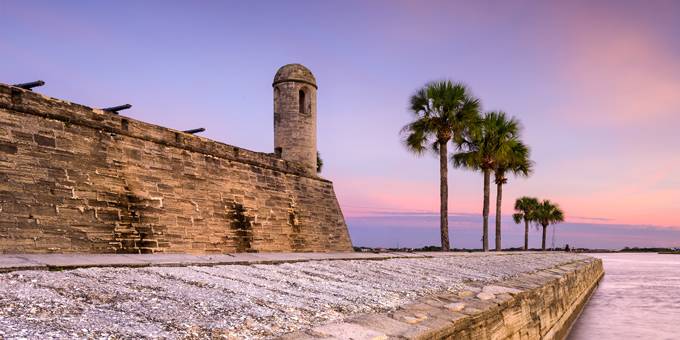 6. See a reenactment at the Castillo de San Marcos[4]
St. Augustine, FL
Renowned as the oldest stonework fort in the country, the Castillo de San Marcos is filled with history. Visitors can tour the fort, see a reenactment of what life at the fort was like, and even take part in cannon drills.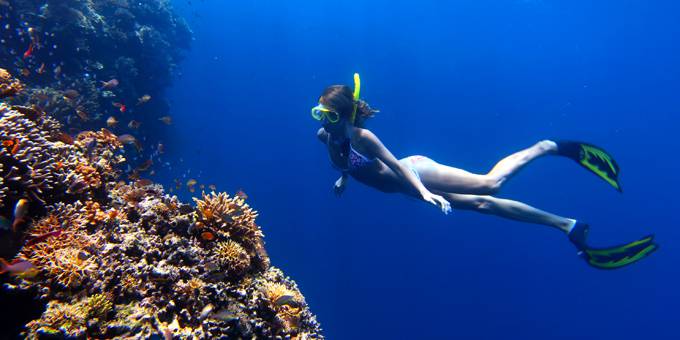 7. Go snorkeling at Dry Tortugas National Park[5]
Key West, FL
In addition to a fantastic historic fort and numerous camping areas, Dry Tortugas is home to some exquisite crystal clear blue water that is simply perfect for snorkeling.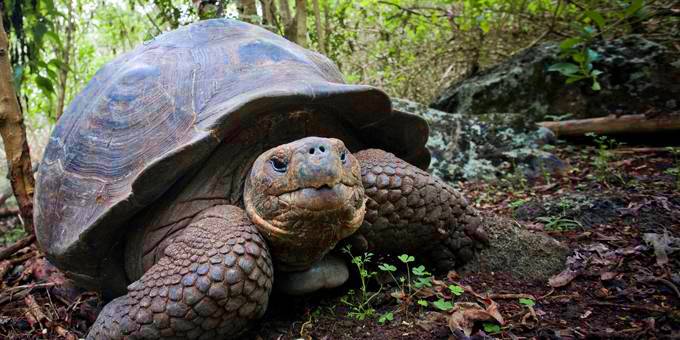 8. Touch a giant tortoise at Lowry Park Zoo[6]
Tampa Bay, FL
Home to more than 1,700 animals, Lowry Park Zoo offers not only animal habitats, but also real chances to interact with the animals, including the opportunity to touch a giant tortoise or feed a giraffe.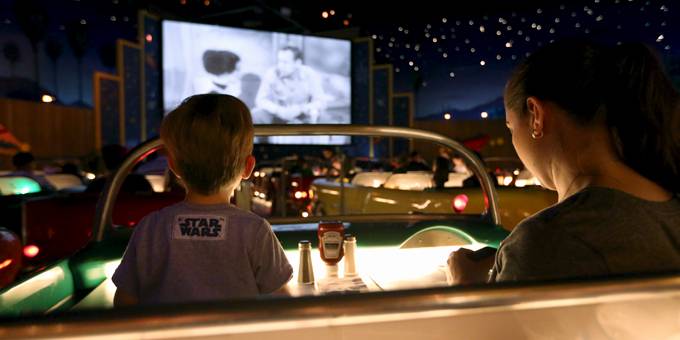 9. Watch some bad movies at the Sci-Fi Dine-In Theater[7]
Orlando, FL
Located at Disney's Hollywood Studios and modeled after the old-fashioned drive-in movie theaters of the 50s and 60s, the Sci-Fi Dine-in Theater allows visitors to sit in a classic car watch old black and white sci-fi flicks while dining on delicious diner-style food.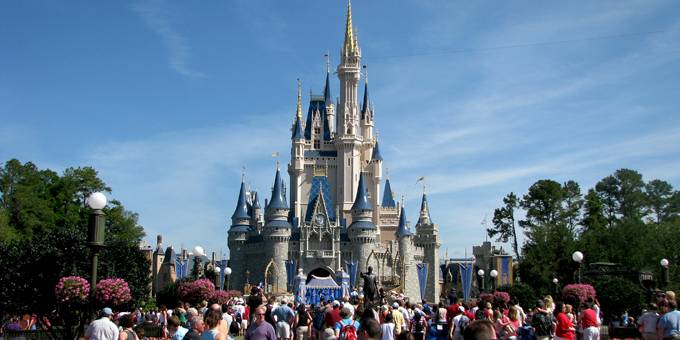 Orlando, FL
From castles to princesses, rides, shows, delicious food, and fun shops, Disney World has something for the kid in all of us. Whether you bring your family or go with friends, this theme park just can't be missed.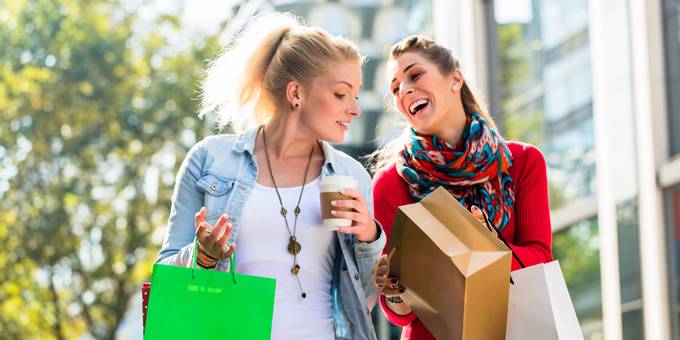 11. Shop at the Santa Rosa Mall[8]
Mary Esther, FL
Shop the day away at the Santa Rosa Mall. With a variety of shopping options, a kids play area, an old-fashioned carousel, and plenty of popular stores like J.C. Penny, GameStop, Dillards and Rue 21, you are sure to have a great shopping experience.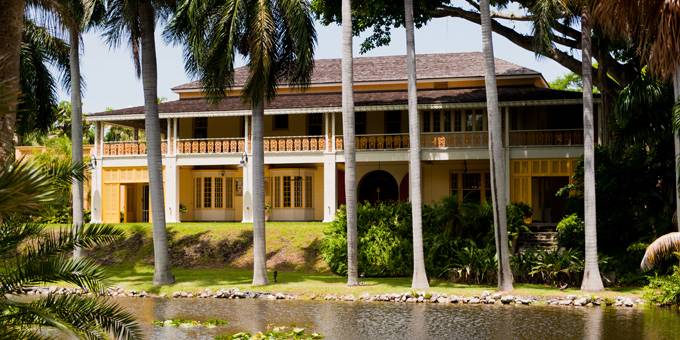 12. Tour Bonnet House[9]
Fort Lauderdale, FL
The Bonnet House is a gorgeous historic house with fantastic tropical gardens. Once home to the artist Frederic Clay Bartlett and his wife, visitors can now take a guided tour of the splendid grounds and see the orchid greenhouse which features around 1,500 different orchids.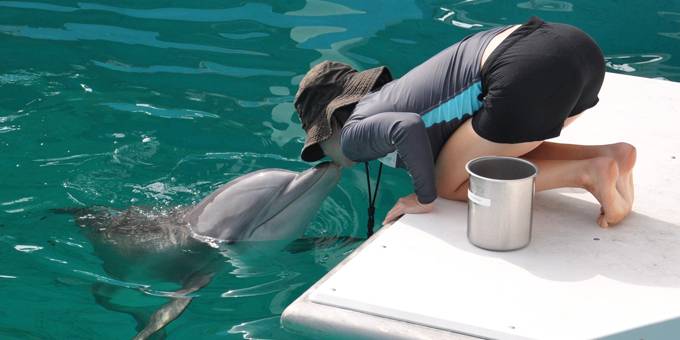 13. See the dolphins at Clearwater Marine Aquarium[10]
Clearwater, FL
Home to the dolphins that were featured in the popular movie "Dolphin Tale", the Clearwater Aquarium has plenty of sea critters for visitors to watch, feed, and learn about.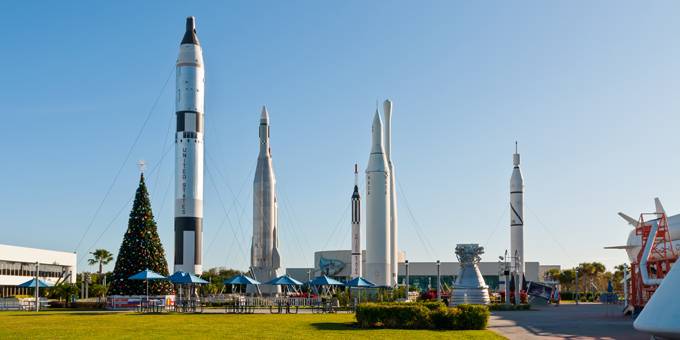 14. Tour Kennedy Space Center[11]
Titusville, FL
See a rocket up close, talk with a real astronaut, and experience what it is actually like to launch into space on a shuttle at the interactive Kennedy Space Center.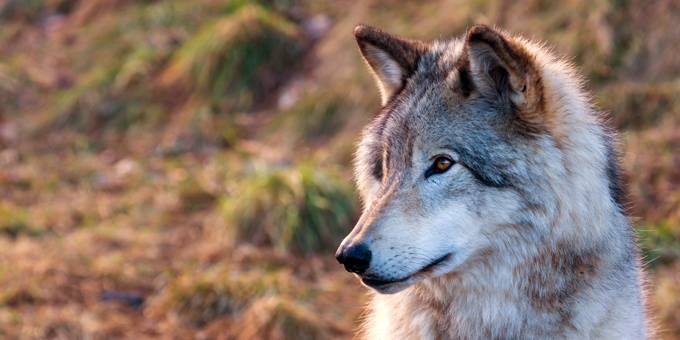 15. See wolves up close at Seacrest Wolf Preserve[12]
Chipley, FL
The Seacrest Wolf Preserve offers visitors the rare opportunity to see real wolves up close in one of several kinds of tours offered. Visitors can join the wolf pack and learn more about these majestic hunters.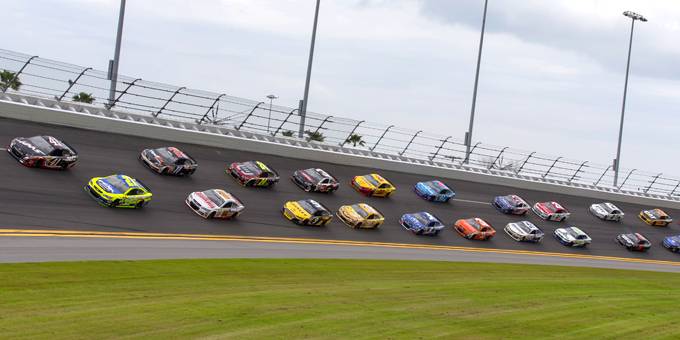 16. See a NASCAR Race at the Daytona International Speedway[13]
Daytona Beach, FL
Home to the famous Daytona 500 race, the Daytona International Speedway hosts many NASCAR races throughout the year. Tours are also available, and visitors also can purchase tickets to ride along with a professional NASCAR driver who will take you at speeds of up to 160 MPH on a three-lap thrill ride.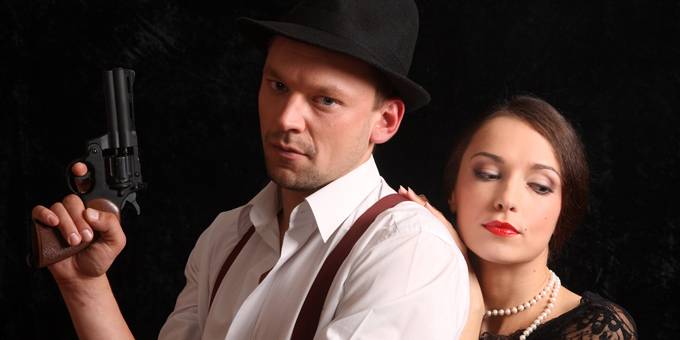 17. Solve a crime on the Murder Mystery Dinner Train[14]
Fort Meyers, FL
Someone has been killed and it's your job to figure out who did it on the Murder Mystery Dinner Train! This fun murder mystery dinner features a five course meal and a crime to solve during the three-and-a-half hour train ride.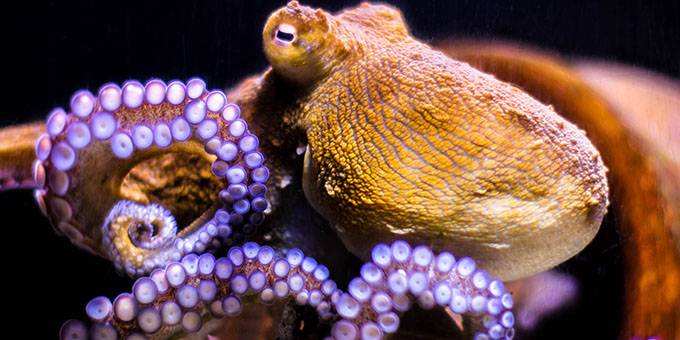 18. Discover cool sea animals at Key West Aquarium[15]
Key West, FL
The Key West Aquarium is filled with plenty of fascinating sea creatures to see and discover, including jellyfish, sharks, sea turtles, stingrays, and more. There is even a touch tank where visitors can handle various sea creatures, and touch the tail of a real shark.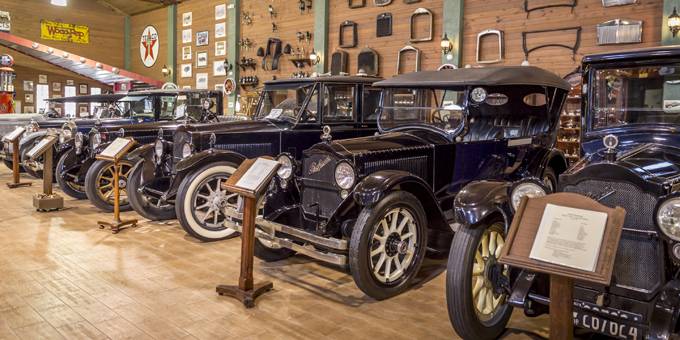 19. See classic Packard automobiles at the Antique Car Museum[16]
Fort Lauderdale, FL
This fantastic collection features classic and rare cars that you can't see anywhere else. The Antique Car Museum is home to more than 58 Packard automobiles in pristine condition—at least one for every year this iconic car was manufactured.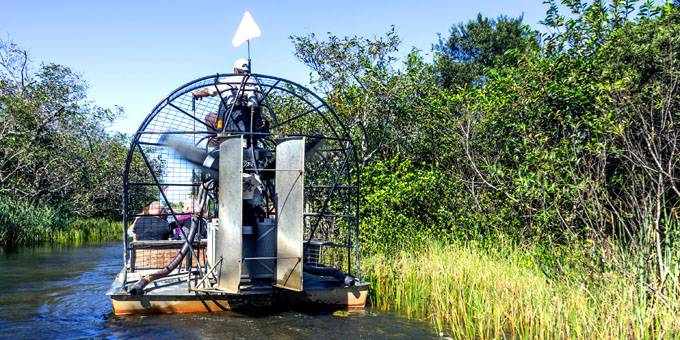 20. Ride an airboat through Sawgrass Recreation Park[17]
Weston, FL
Board an airboat and cruise through Sawgrass Recreation Park, where you can see the wild side of Florida and even hold a baby alligator! Both daytime and nighttime tours are available.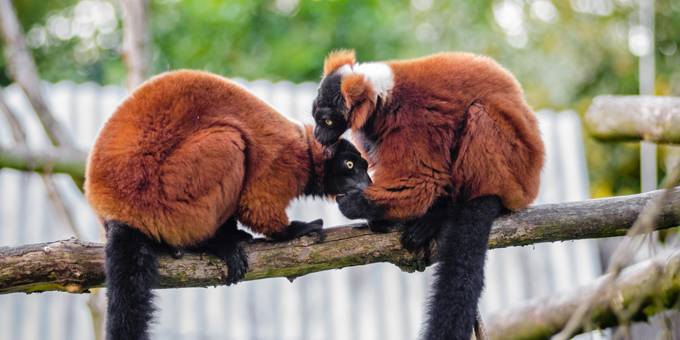 21. Feed lemurs on Jungle Island[18]
Miami, FL
An interactive zoo, Jungle Island allows visitors to not only see a variety of exotic animals, birds, and plants, but even feed some of them on a special VIP tour.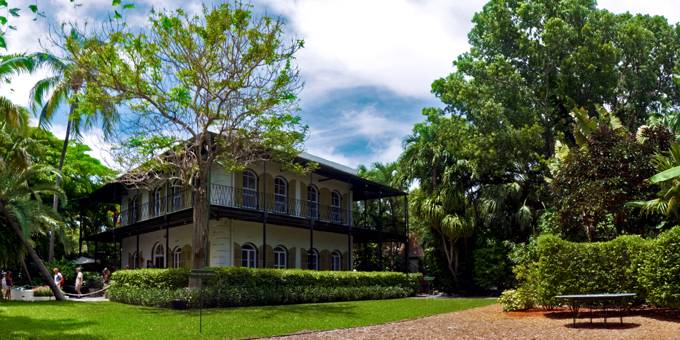 22. See the Ernest Hemingway Home and Museum[19]
Key West, FL
Once home to the famous writer himself, the Ernest Hemingway Home and Museum is a great location for literary fans and cat lovers alike. This location features not only plenty of artifacts owned by Hemingway, but descendants of his six-toed cat, Snow White.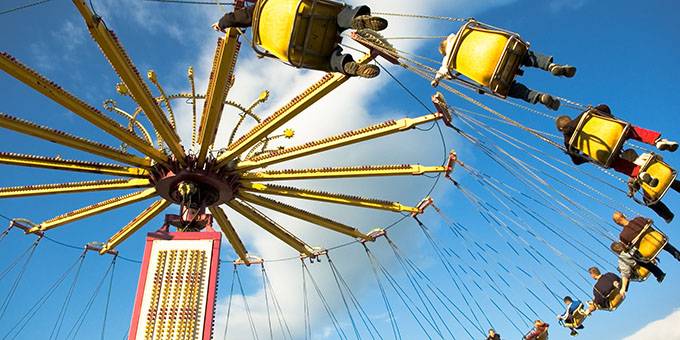 23. Try every ride at Fun Spot America[20]
Orlando, FL
Get ready to scream on any of the thrilling rides at Fun Spot America. Home to the only wooden roller coaster in Florida and the second tallest SkyCoaster in the world, this theme park is a fantastic choice for families looking for some great entertainment and shorter lines.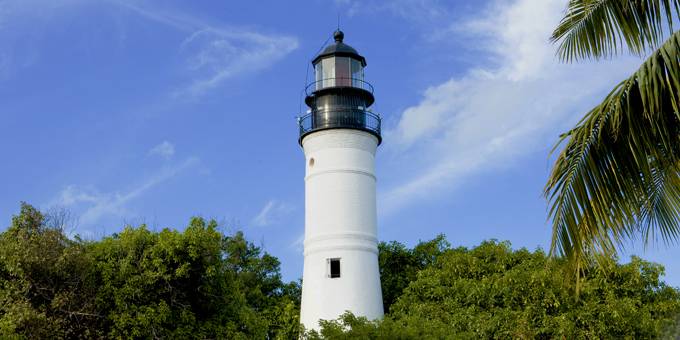 24. Walk to the top of the Key West Lighthouse[21]
Key West, FL
Once a functional lighthouse, the Key West Lighthouse was originally built in 1848 to help military and commercial ships sailing in the Keys. In addition to learning about the site, visitors can climb the 88 steps to the top of the lighthouse and get an unparalleled 360 degree view of the city and the water.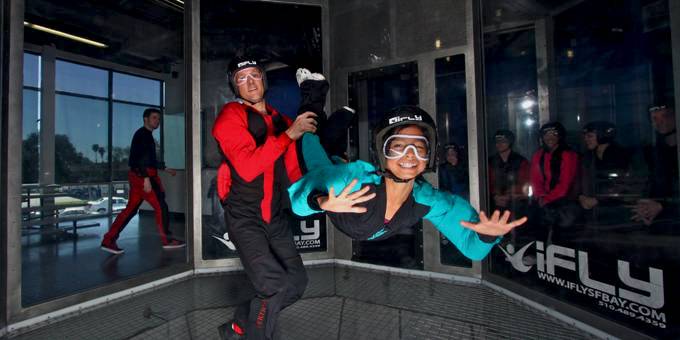 25. Experience free falling at iFLY[22]
Orlando, FL
Skydiving usually involves boarding an airplane of some sort, but at iFLY, wind tunnels and professional instructors give daredevils all of the fun of skydiving without the risks and hassle.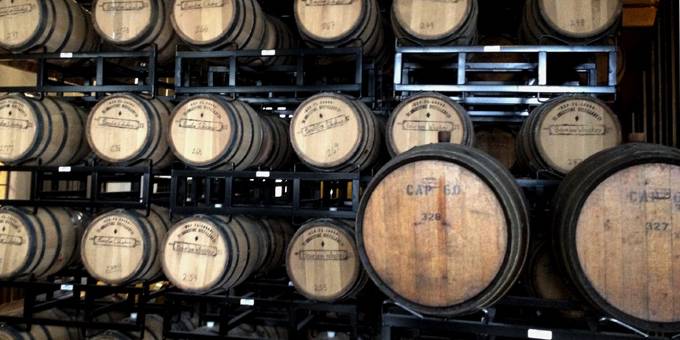 26. Tour St. Augustine Distillery Company[23]
St. Augustine, FL
Although a fairly new business, the St. Augustine Distillery has the distinction of crafting all its brews from local ingredients in a historically renovated ice manufacturing plant originally built in 1917. Tours of the distillery are free and include a tasting as well.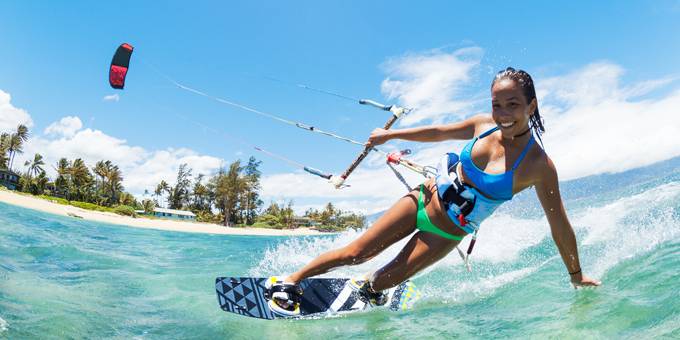 27. Take kitesurfing lessons with Miami Kiteboarding[24]
Key Biscayne, FL
Part skiing, part surfing, this fun water sport is a great way to enjoy the water and get that adrenaline fix. Miami Kiteboarding offers beginner courses, equipment rentals, and certified instructors to ensure you get the most out of your lessons.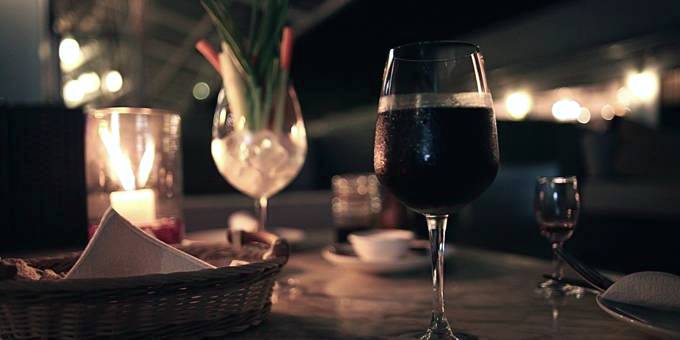 28. Dine in the dark at Market 17[25]
Ft. Lauderdale, FL
For an extreme blind tasting experience, try the dine in the dark dinner at Market 17. Guests will be served in complete darkness for a new take on several delicious culinary delights that you can taste, feel, and savor.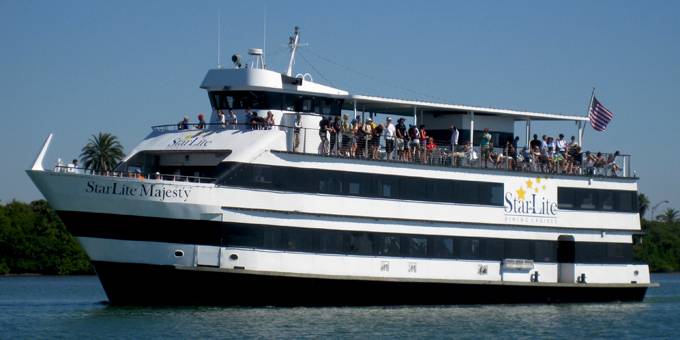 29. Relax on a Starlite Majesty Cruise[26]
Clearwater Beach, FL
Board a Starlite Majesty cruise ship and relax on the open water. From a fun jazz and dance lunch cruise to a romantic dinner cruise or a sightseeing cruise, there is something for everyone.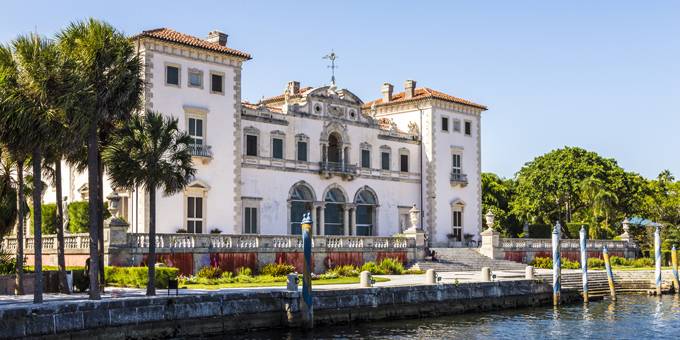 30. Walk through the Vizcaya Museum & Gardens[27]
Miami, FL
Tour the spectacular grounds and interior of this historic house. The Vizcaya Museum & Gardens was modeled after 17th and 18th century Italian villas and features stunning architecture and wonderful history.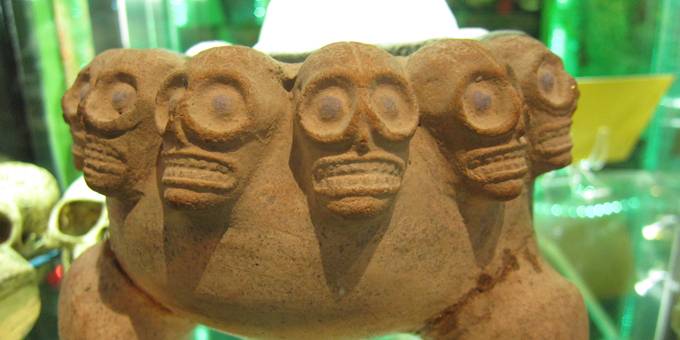 31. Explore Wolf's Museum of Mystery[28]
St. Augustine, FL
Take a walk through Wolf's Museum of Mystery, an oddities shop located in the historic and reputably haunted St. Augustine. From an alien mortuary to horror movie paraphernalia and creepy art, this wacky museum is guaranteed to have things you won't see anywhere else.
32. Talk like a pirate on the Black Raven Pirate Ship[29]
St. Augustine, FL
Meet Blackbeard, Captain Hook, and a whole cast of pirates on this swashbuckling adventure show which takes place on a real pirate ship. The Black Raven Pirate Ship offers various performances aimed at different age groups, including an adult show filled with bawdy humor and a cash bar.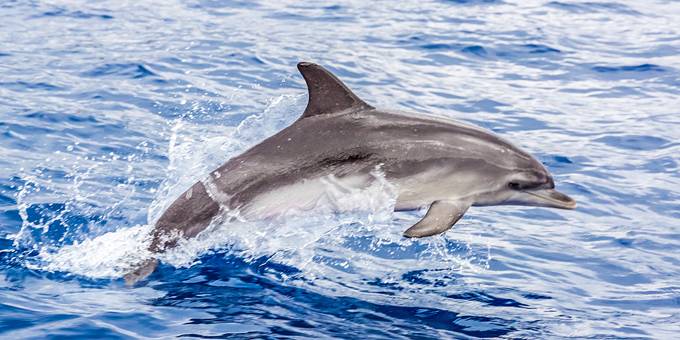 34. See dolphins playing in the Gulf
Take a Dolphin Encounter Tour and watch the playful porpoises leap and dance around the boat as you travel through the crystal clear water.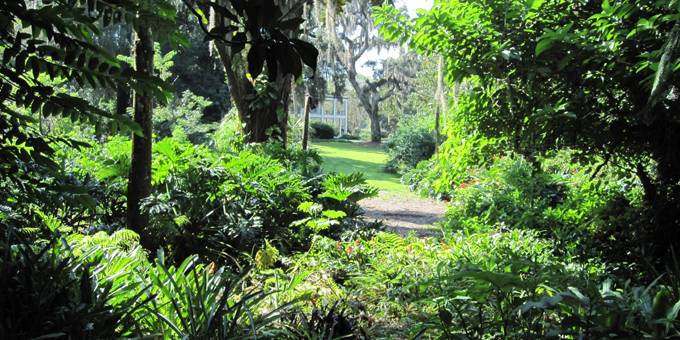 34. Discover the Harry P. Leu Gardens[30] and museum
Orlando, FL
Wander through the 50 sprawling acres of lush Florida greenery at the beautiful Harry P. Leu Gardens. In addition to thousands of beautiful plants and wildlife, the grounds are also home to The Leu House, a museum which displays turn-of-the-century life in Florida.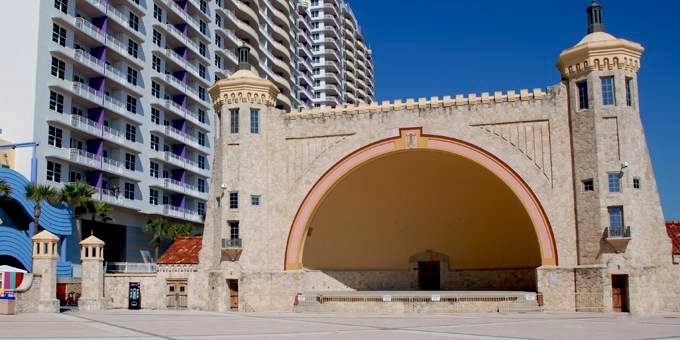 35. Catch a free concert at the Daytona Beach Bandshell[31]
Daytona Beach, FL
There's nothing better than music on the beach, and at Daytona, you can hear free concerts every weekend at the Daytona Beach Bandshell. Many of the bands performing at this outdoor venue offer tribute performances with songs from popular artists like Elton John, Journey, Satana, Van Halen, and more.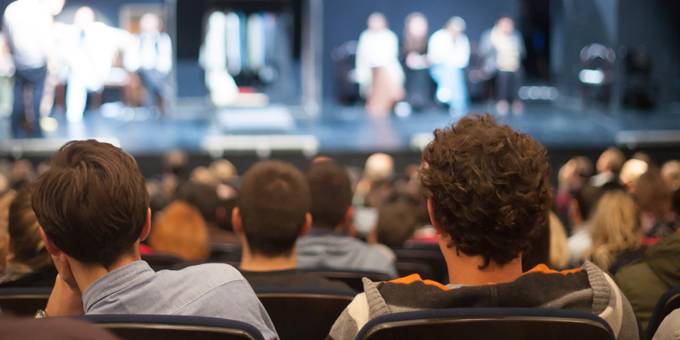 36. See an Orlando Shakespeare Theater[32] performance
Orlando, FL
One of the foremost theaters in the area, the Orlando Shakespeare Theater puts on numerous performances throughout the year, many of which are Shakespeare plays. There are also children's shows, workshops, and other events for the whole family.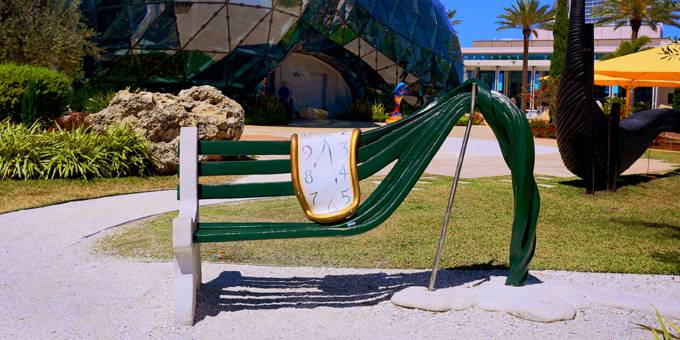 37. Test your perception of reality at the Dali Museum[33]
Saint Petersburg, FL
Created as a tribute to one of the greatest surrealist painters in the world, the Dali Museum is almost like a work of art in of itself. Tour the grounds and the displays inside, which feature surreal art painted and inspired by Salvador Dali.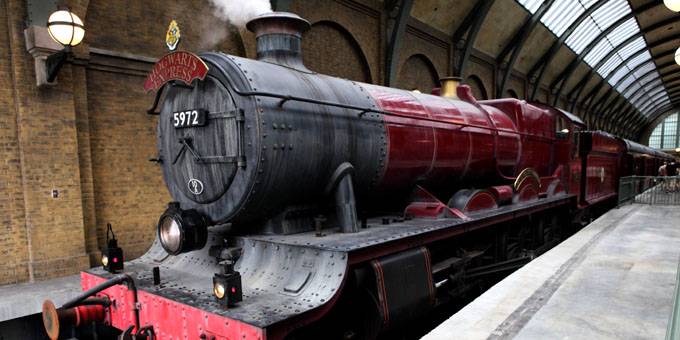 38. Ride the Hogwarts Express at the Wizarding World of Harry Potter[34]
Orlando, FL
Grab your wand and put on your wizard robes as you step into the Wizarding World of Harry Potter at Universal Studios. Try some delicious butterbeer, cast spells with a wand, see a dragon breathe fire from the top of Gringotts, and ride the Hogwarts Express.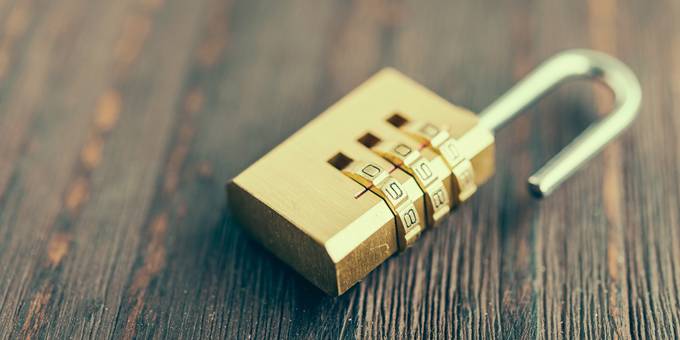 39. Test out your problem-solving skills with America's Escape Game[35]
Orlando, FL
America's Escape Game challenges your problem-solving and detective skills in a fun group environment. Uncover the clues, solve the puzzles, and get out before your time is up.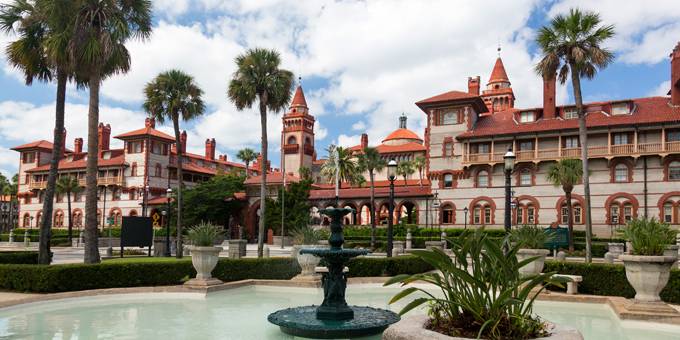 40. Tour Flagler College[36]
St. Augustine, FL
This private college is filled with exquisite stained glass windows, beautiful architecture, and wonderful history. Flagler College is open to the public and visitors can take tours daily of the campus to learn more about the history of the college and the city.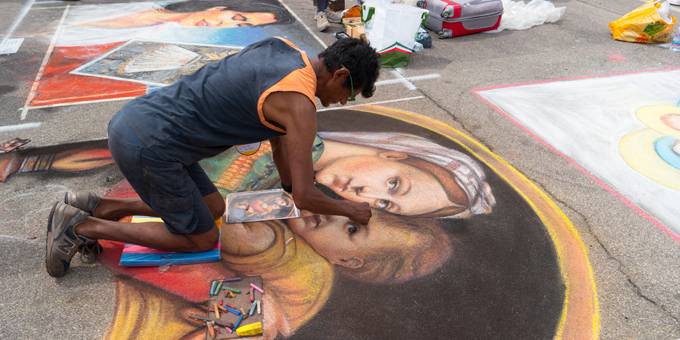 41. See some awesome street art at the Sarasota Chalk Festival[37]
Venice, FL
During this incredibly creative festival, artists from around the world come together to transform the pavement of Venice, FL into spectacular works of art. The Sarasota Chalk Festival is an annual event that is open to all artists, both amateur and professional, as well as spectators of all ages.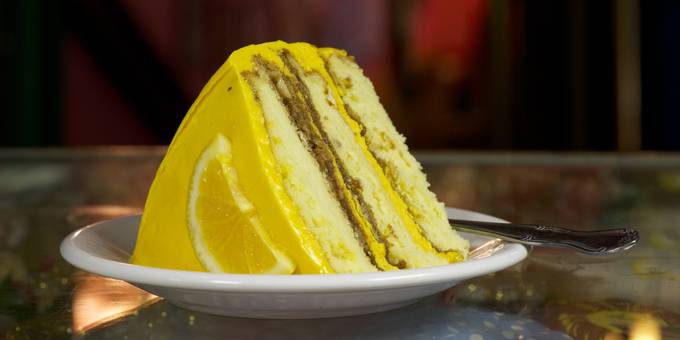 42. Have dessert at The Bubble Room[38]
Captiva, FL
A trip through Florida isn't complete without having some food at the wild and zany Bubble Room. This famous restaurant does everything over-the-top, from decor to the delicious and over-sized desserts offered on the menu. Make sure you try the orange crunch cake—a local favorite!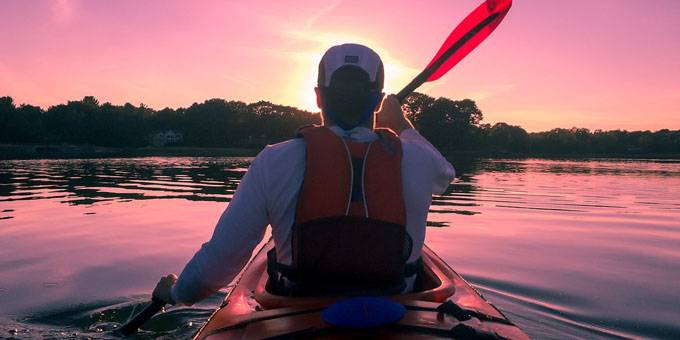 43. Go kayaking at Caladesi Island State Park[39]
Dunedin, FL
Named one of the best beaches in Florida in 2008, Caladesi Island State Park offers warm blue water, white sand, smaller crowds, and plenty of opportunity for swimming, sunbathing, fishing, hiking, kayaking, wildlife watching, and general relaxation.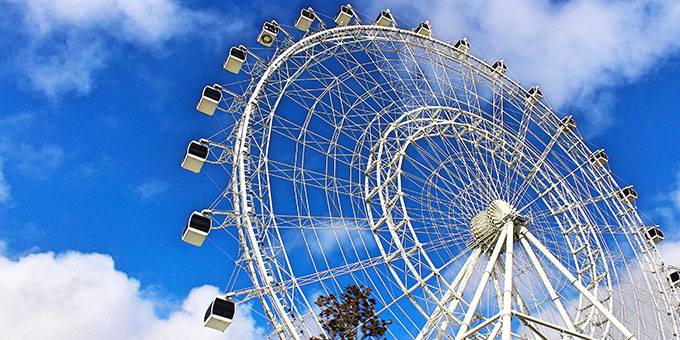 44. Get a great view from the Orlando Eye[40] (now known as the Wheel)
Orlando, FL
Step into air conditioned observation decks and experience the beauty of Orlando from 400 feet in the air as you travel around on the Orlando Wheel.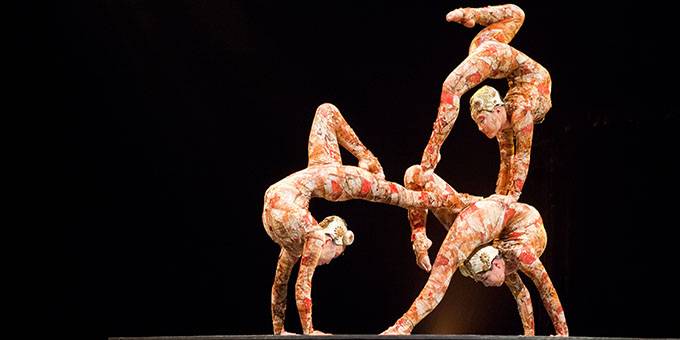 45. Be amazed by the Cirque du Soleil La Nouba[41] show
Orlando, FL
Renowned across the globe as one of the most spectacular circus shows in the world, Cirque du Soleil is performing in 2016 at Walt Disney World Resort. The performance of La Nouba is a whimsical journey filled with dance, acrobatics, and plenty of entertainment that will not soon be forgotten.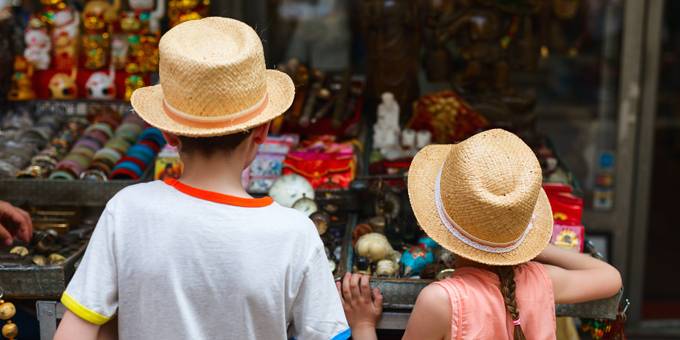 46. Browse through Webster's Westside Flea Market[42]
Webster, FL
Open only on Mondays, Webster's Westside Flea Market is one of the oldest and largest flea markets in Florida. Here you can find anything from fresh produce to jewelry, flowers, antiques, hardware, trinkets, clothes, and more.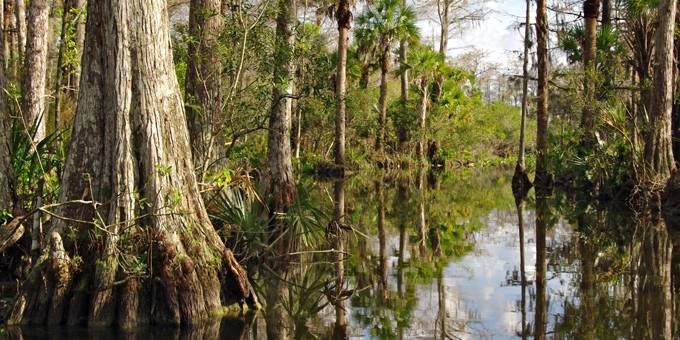 47. See the Everglades[43]
Everglades National Park
The Everglades feature miles of trails, acres of wetlands, and plenty of things for nature lovers to enjoy. Explore this mostly untouched preserve which spans 1.5 million acres and is home to hundreds of animal species, including the endangered leatherback turtle and the Florida panther.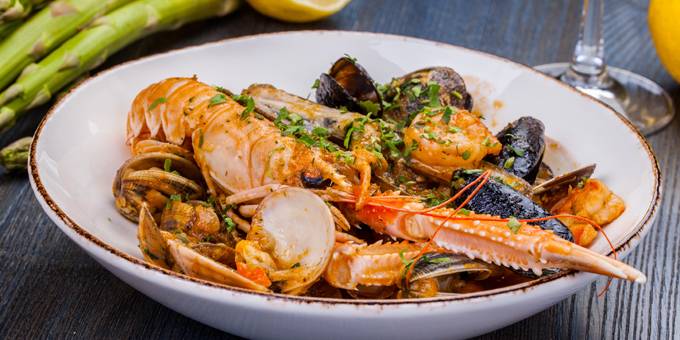 48. Eat some delicious food at the Destin Seafood Festival[44]
Destin, FL
Lovers of all kinds of fish and sea food should be sure to check out the annual Destin Seafood Festival, which features delicious food, live music, shopping, and kids' activities. This free festival is a local favorite each fall and shouldn't be missed.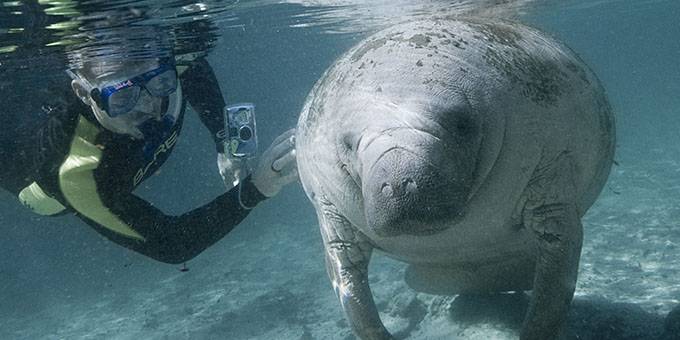 Crystal River, FL
You can swim with dolphins just about anywhere, but swimming with the Florida manatee is an entirely different experience. Glide alongside these peaceful endangered animals and experience a different side of Florida.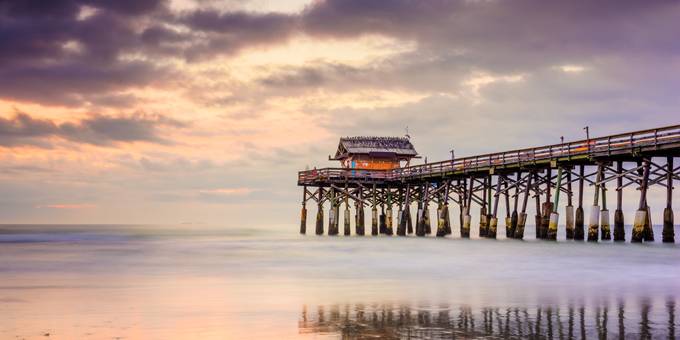 50. Walk along Cocoa Beach Pier[45]
Cocoa Beach, FL
Cocoa Beach Pier is filled with things to do, with dozens of shops with Florida-themed merchandise, fantastic fishing, great waves for surfing, an extremely relaxing atmosphere, and some gorgeous photo ops.
Is there anything on your Florida bucket list that didn't make our list? Tell us about it in the comments! And don't forget to Like and Share with your friends!