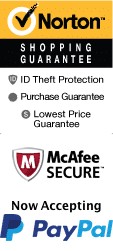 Hampton Inn & Suites Savannah GA Historic District
603 West Oglethorpe Avenue Savannah, GA 31401
1-800-987-9852
Chat Now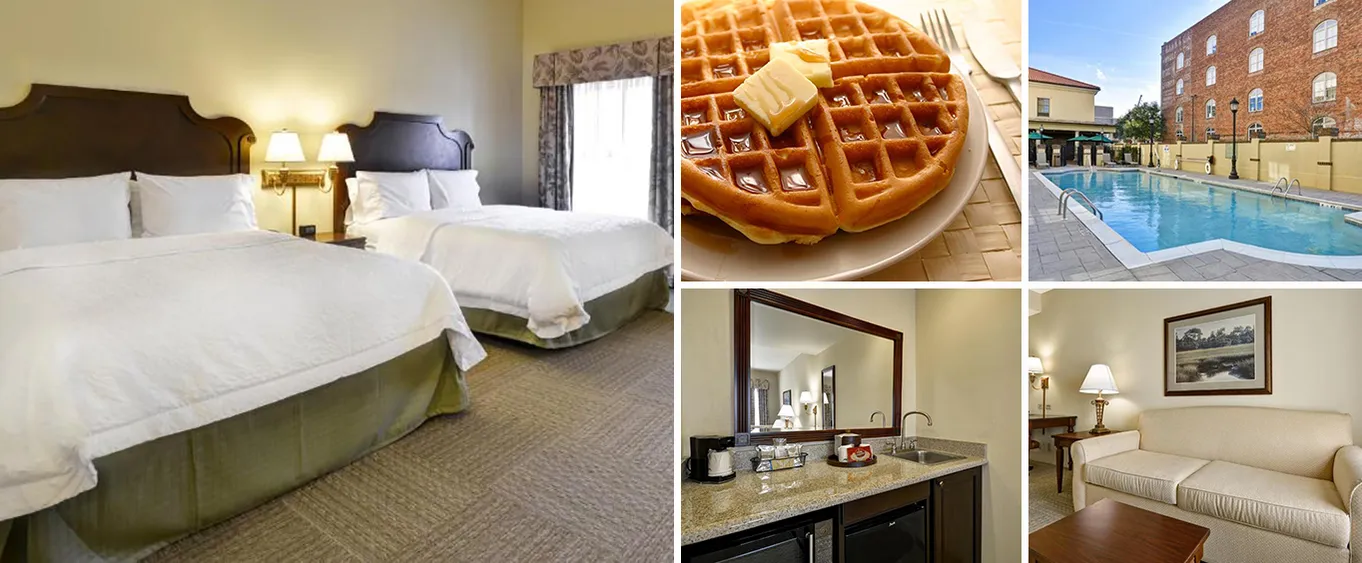 About the Hampton Inn and Suites Savannah GA
The Hampton Inn and Suites Savannah GA Historical District is a beautiful district that houses great sceneries, and incredible deals on flights, accommodation, and activities. From the hotel room, you can enjoy all the features of the experiences at the hotels through out the city. The historical district is home to architecture, and history that you'll love, from some of the most iconic buildings to unique attractions, and amenities that make it easy to be safe. 1. Location Located in the heart of Savannah, GA, the Hampton Inn & Suites Savannah Historic District is just a short walk away from some of the city's most popular shopping, and dining destinations. The hotel is also located close to several major highways, including I-95, and I-16, making it easy to navigate around the city. 2. Facilities The Hampton Inn & Suites Savannah Historic District Savannah GA offers guests a lovely, and relaxing place to rest after a long day discovering all that Savannah has to offer. This hotel can keep you happy , and healthy while you're here. It has an indoor pool, a hot tub, a fitness center, and a business center for those who need to get some work done while on vacation. 3. Rooms and Amenities The hotel offers large guest rooms with all of the amenities you need to make your booking comfortable. Enjoy a flat-screen TV and free Wi-Fi access in your room, and enjoy the full bathroom with a shower, or bathtub. Our guests also have access to free parking, so they can come and go as they please. If you're looking for a comfortable, and convenient place to reside in Savannah, GA, the Hampton Inn Suites Savannah Historic District is the perfect selection. With great facilities, and great deals on flights, accommodation, and activities, this hotel offers everything you need to have an amazing time in the area. After booking your favorite lodging and vacation package, be sure to check out great Savannah activities like the Savannah Riverboat Cruise.
Reviews

June Hutcherson
Hazlehurst, MS
✓
Verified Traveler
When we arrived, the desk clerk acted like she only had a reservation for two nights rather than three. Then, a receipt was slipped under my door charging me for two nights and valet parking under the wrong name. Right room number but wrong name. Then on the day of check out, i was billed for self parking. The desk clerk told me at check in that i would not owe for parking. It was like they couldn't get the paperwork straight! Other than all of that, it was fine.

John Hodskins
Owensboro, KY
✓
Verified Traveler
Walking distance from historic district savannah. Good hot breakfast each morning. Hot coffee always available. Each time we came into the lobby someone greeted us. Down side hotel still offers smoking rooms, which we got, and our room wasn't cleaned everyday.

John Cochran
Owens Cross Roads, AL
✓
Verified Traveler
The room we stayed in didn't meet our expectations after checking in and seeing the beautiful lobby. It was still nice though. The breakfast good and it's in a decent location in the historic district of savannah.

Sandra Garcia
Milton, NH
✓
Verified Traveler
We had a great time the hotel and staff were wonderful
Location Highlights
Looking for a place to stay in Savannah's historic district? Look no further than the Hampton Inn & Suites. Located just steps away from the city's most popular attractions, this hotel offers easy access to all the sights and sounds of this charming Southern city.

Shopping opportunities abound in the area, ranging from small mom-and-pop boutiques to larger chain stores. Grocery stores and convenience stores/gas stations are located nearby for added convenience. Grab a bite to eat at one of the many restaurants in the area, offering everything from Southern comfort food to international cuisine.

For those looking to explore the great outdoors, Savannah boasts a variety of parks and green spaces. Take a stroll through Forsyth Park, soak up some sun on Tybee Island, or take in the stunning views from the Historic Riverfront.

With so much to see and do in this vibrant city, the Hampton Inn & Suites is the perfect home base for your Savannah getaway. Book your stay today and experience all the best that this beautiful destination has to offer.
.
Book Now!