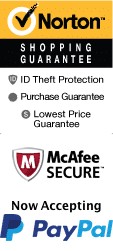 Comfort Suites Savannah North
115 Traveler's Way Port Wentworth, GA 31407
1-800-987-9852
Chat Now
Explore the gorgeous city of Savannah, GA. This stunning city is filled with attractions and activities. Experience a memorable getaway by booking a stay at the Comfort Suites Savannah North, a great hotel that has everything you need for a memorable vacation. The Comfort Suites in Savannah is found right close to the absolute most famous attractions in the city. You can track down an assortment of spots to eat inside strolling distance of the hotel as well as shopping and diversion choices close by. Also, the hotel has an assortment of sporting exercises accessible for guests. Regardless of whether you're searching for a loosening-up day by the water or something more dynamic, you'll track down something to please.
Hotel Amenities
This brilliant hotel has an assortment of hotel amenities that will make your visit to Savannah great. Guests will be able to enjoy a delicious free breakfast each morning to fuel their adventures. Guests can also get in a workout at the fitness center, or get in some last-minute work at the business center. The hotel lobby is clean and welcoming, and the staff is meant to help you have a memorable and easy stay.
Room Amenities
The Comfort Suites Savannah North incorporates a bed, cooler, microwave, coffee maker, safe, and Wi-Fi into each room's collection of amenities. Also, the room has a work area and chair for working. The bathroom is clean and comes with toiletries for utmost convenience. Guests can also enjoy plush bedding and clean sheets for a relaxing night of sleep.
With regards to finding the ideal hotel for your visit to Savannah, it's critical to consider the location and attractions of the city. Visitors will also have a great time when they book their lodging and vacation packages with Savannah activities like the memorable Georgia Queen riverboat cruise.
Reviews

Thomas Bumgarner
Waxhaw, NC
✓
Verified Traveler
Loved the ease of using vacationsmadeeasy.Com just went online, picked the hotel we wanted to stay at, went through the available tours and events reading the great summaries of each one and choosing what we wanted to see and where we wanted to go. All done for one price and so easy and convenient.

John Ellis
Glenolden, PA
✓
Verified Traveler
Staff was very friendly and helpful. Room although could use some tlc was clean and comfortable. However, the hotel is just too far away from downtown savannah

Anna Warlen
Lake Saint Louis, MO
✓
Verified Traveler
" Very nice place to stay!!!"
Very nice place to stay!!!
Location Highlights
Comfort Suites Savannah North is located in the heart of Savannah, Georgia, a city known for its rich history and charming Southern hospitality. The hotel is situated near a variety of shopping opportunities ranging from traditional grocery stores and convenience stores/gas stations to boutique shops and craft malls. If you're feeling hungry, you can indulge in the southern food and famous dishes served at the nearby restaurants located just minutes from the hotel. Don't miss the chance to explore the nearby parks like Tom Triplett Community Park, which provides a beautiful backdrop for outdoor activities including picnicking, fishing, and hiking. You can enjoy the attractions that make Savannah a popular destination, such as Forsyth Park or the historic Savannah distillery. With so much to do nearby, you'll never run out of things to see and do at Comfort Suites Savannah North!.
Book Now!