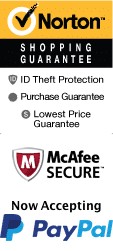 Comfort Suites Gateway
596 Al Henderson Blvd, Savannah, GA 31419
1-800-987-9852
Chat Now
Comfort Suites Gateway is the grandest place to reside in a gateway city. You will find an array of comfortable places to reside, through deals, and discounts available at the various hotels, and condos they offer. Plus, when you're looking for a comfortable place to stay, Comfort Suites Gateway is the perfect selection. 1. Location The Comfort Suites Gateway is located in the heart of the city, in the Gateway District. This area is home to many of the attractions that you'll want to see while you're in Pittsburgh. There are plenty of museums and other cultural attractions, as well as shopping and dining options, nearby. 2. The Rooms The rooms at Comfort Suites Gateway are comfortable and clean. The beds have plenty of pillows and blankets, as well as fresh linens. You'll find a flat-screen TV with satellite channels, including HBO and Showtime, so you can keep up with all your favorite shows while in town. The bathrooms have a shower/tub combo with a seat for extra comfort and luxury. The rooms at Comfort Suites Gateway are equipped with all the amenities you'll need during your stay. 3. The Restaurant The restaurant at Comfort Suites Gateway is convenient, comfortable, and affordable. We offer a daily breakfast buffet, along with hot and cold items for lunch and dinner. There are also delicious snacks available throughout the day. The restaurant is open to all guests of Comfort Suites Gateway, so you can dine in comfort while you're in Pittsburgh. The Comfort Suites Gateway is a great place to stay while you're in Pittsburgh. It's located near many of the city's most popular attractions, with plenty of other things to do and see nearby. The rooms are comfortable and clean, and the restaurant is convenient, affordable, and delicious. You'll love your stay at Comfort Suites Gateway. With great lodging, your Savannah vacation is sure to be a great time. Plus, you can book activities like the Savannah Boat Tours for extra fun.
Reviews
YVONNE CARR
Covington, GA
✓
Verified Traveler
It was great !!! The staff was wonderful !!! The rooms was very nice!!!
Location Highlights
Nestled in the charming town of Savannah, Georgia, the Comfort Suites Gateway hotel is ideally located for those looking to explore the region. Situated just a short drive away from the historic downtown area, guests can immerse themselves in Savannah's rich culture. In addition to the city's historical sites, this location offers a variety of shopping opportunities, from the convenience of grocery and gas stations to charming boutique shops. Food lovers will enjoy the proximity to popular eateries such as The Olde Pink House - famous for their southern-style shrimp and grits, and Mrs. Wilkes Dining Room - known for their mouth-watering fried chicken and classic Southern sides. Outdoor enthusiasts will enjoy visiting nearby Forsyth Park, a sprawling green oasis surrounding a picturesque fountain, perfect for a picnic or leisurely stroll. Whatever your interests, Comfort Suites Gateway is the perfect base for your Savannah adventure.
.
Book Now!