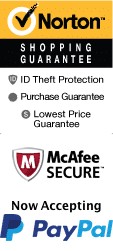 Yoga in Forsyth Park
1 W Gaston St Savannah, Georgia 31401
1-800-987-9852
Chat Now
If you are looking for a peaceful and calming way to start your day in Savannah, you must try the Yoga in Forsyth Park experience. Imagine the soothing trees and beautiful flowers of Forsyth Park as your backdrop while you take deep breaths and stretch your muscles. This class is perfect for anyone at any level of yoga practice.

The experience lasts about an hour and a half, and no prior yoga experience is required. Your knowledgeable instructor leads you through a series of poses and movements that are gentle and invigorating. There is no better way to start the day than with some peaceful mindfulness in one of Savannah's most beautiful parks.

As you move through your yoga practice, you will hear the sounds of nature and the city blending, making for a truly unique and memorable experience. You can rent a yoga mat for a small fee if you don't have one of your own. Imagine the sense of tranquility and rejuvenation you will feel after a session of Yoga in Forsyth Park.

Forsyth Park is right in the heart of Savannah, so it's a convenient location for tourists staying in the area. With picturesque city squares, monuments, and famous architecture just a short walk away, a leisurely stroll after class is the perfect way to explore the city.

In summary, Yoga in Forsyth Park is not to be missed if you are visiting Savannah, and you don't have to be a yoga enthusiast to enjoy the experience. Even if you're a beginner, the class is welcoming and perfect to relax – you will be in good company. The beautiful setting combined with the calming practice of yoga is sure to make this a highlight of your visit.
Book Now!