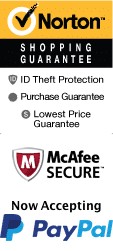 Tybee Island Dolphin Tour
223 Martin Luther King Jr Blvd Savannah, Georgia 31401
1-800-987-9852
Chat Now
Get ready for an unforgettable aquatic adventure as you embark upon the Tybee Island Dolphin Tour in Savannah, Georgia! This thrilling activity takes place on a comfortable and spacious vessel, cruising through the beautiful waters surrounding the Tybee Island shore. The highlight of this experience is, of course, the opportunity to see playful dolphins leaping and swimming alongside the boat. With naturalists on board, you'll also gain fascinating insight into the behavior and habitat of these intelligent creatures.
During the Tybee Island Dolphin Tour, guests will spend approximately one and a half hours on the water and cover a distance of about 20 miles. As you journey through the marshes, you'll witness breathtaking views of the Lowcountry skyline and some of Tybee Island's most beautiful coastal attractions including the historic Tybee Island Lighthouse and Fort Pulaski. Make sure to bring your camera as the photo opportunities are endless!
The guides on the Tybee Island Dolphin Tour are marine naturalists and have a wealth of knowledge about the local ecosystems and the wildlife that inhabits them. They'll provide you with interesting and entertaining facts about the ocean and the dolphins you'll encounter, making for an educational experience that you'll treasure for years to come. With comfortable seating and restrooms on board, this truly is a stress-free and enjoyable day out.
A trip to Tybee Island wouldn't be complete without taking the time to observe the charismatic and playful dolphins that call these waters home. A family-friendly activity that's great for all ages, the Tybee Island Dolphin Tour is a must-try activity for those visiting Savannah. Whether you're a family on vacation, a group of friends, or a solo traveler looking to kick off your adventure in the Savannah area, the Tybee Island Dolphin Tour is the perfect place to start.
In conclusion, if you're looking for a memorable aquatic adventure that combines education, wildlife exploration, and beautiful coastal scenery, then look no further than the Tybee Island Dolphin Tour. This exciting and interactive experience is sure to be the highlight of your trip to Savannah, Georgia. Don't miss your chance to see these incredible mammals in their natural habitat and embark on a journey that you'll remember forever. Book your tickets today and get ready to experience the magic of the Tybee Island Dolphin Tour!
Reviews

Steven Pruitt
Charleston, West Virginia
✓
Verified Traveler
The tour was excellent, our guide(ben), was very passionate, as well as knowledgeable. His passion for history was very helpful, my wife and i are looking to move and savannah, georgia is one of our places we picked.
Book Now!