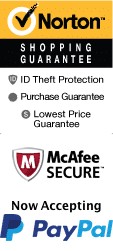 Two Hour Walking Ghost Tour
100 Bull St Savannah, Georgia 31401
1-800-987-9852
Chat Now
Get ready to experience Savannah in a way you never have before with the Two Hour Walking Ghost Tour. Explore the dark alleys and haunted mansions as you're guided through Savannah's historical district. Led by a knowledgeable guide, you'll journey through squares and streets while learning about all the spooky tales and legends that make Savannah one of the most haunted cities in America.

As you start the tour, you'll be fully immersed in the rich history and legends of Savannah. The tour will take approximately two hours, and guests will be required to walk about two miles at a comfortable pace. Wear comfortable shoes and dress appropriately for the weather as you'll be walking outside for the majority of the tour. On the tour, you'll learn about everything from murders and tragic deaths to ghosts and spirits that still roam the streets of Savannah.

The guides for the Walking Ghost Tour are incredibly knowledgeable and passionate about Savannah's history and the many legends surrounding the city. They're sure to captivate you with their storytelling and give you a glimpse into Savannah's past that you simply won't get anywhere else.

This tour is ideal for anyone interested in the paranormal, history, or simply looking for a unique way to experience Savannah. It's an excellent way to get to know the city, and you'll be guaranteed to leave with a newfound appreciation for both Savannah and its spooky history.

In summary, the Two Hour Walking Ghost Tour is the perfect way to explore the haunted history of Savannah. The knowledgeable guides, immersive storytelling, and spooky tales of the city's past will leave you wanting more. If you're looking for a unique and unforgettable experience in Savannah, the Walking Ghost Tour is a must-do.
Book Now!